Stop work orders on water cisterns and an agricultural rood in Karmeh town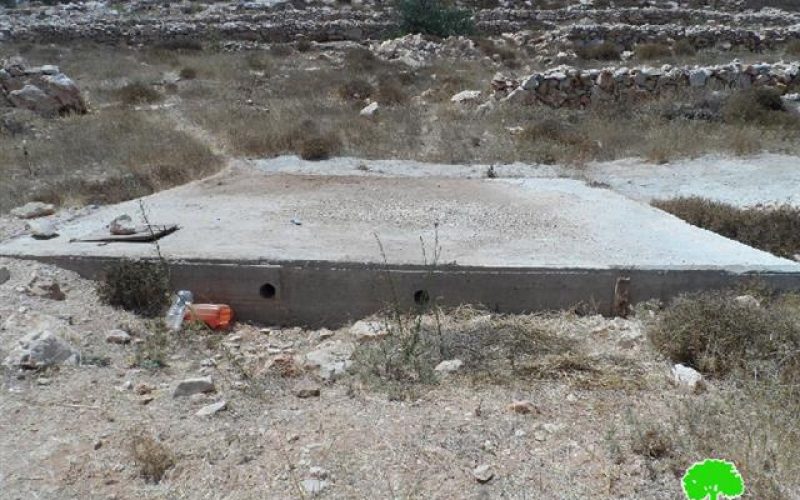 Violation: serving stop work orders
Date: 21/08/2014
Location: Karmeh /Hebron
Perpetrators: the Civil Administration of the occupation CA
Victims: farmers of the town
Details:
On 21/08/2014, the authorities of the occupation served stop work orders on water cisterns and a project for land reclamation in the area of Wadi al-Hura, east Karmeh town; west of Hebron city. The chairman of the local council Talab Attallah asserted that the CA of the occupation protected by an army patrol raided the area and served the stop work orders on the aforementioned structures.
The orders said to terminate construction claiming it unlicensed and set 17/09/2014 as the session of the Inspection Sub-Committee in Beit El court to consider the status of the structure.
Citizen Abdelfattah Awawdeh; whose land was included in a reclamation project by Land Research Center LRC in August 2014, had it in addition to a water cistern and an agricultural road served with a stop work order. The reclamation project included planting trees such like almonds and olives.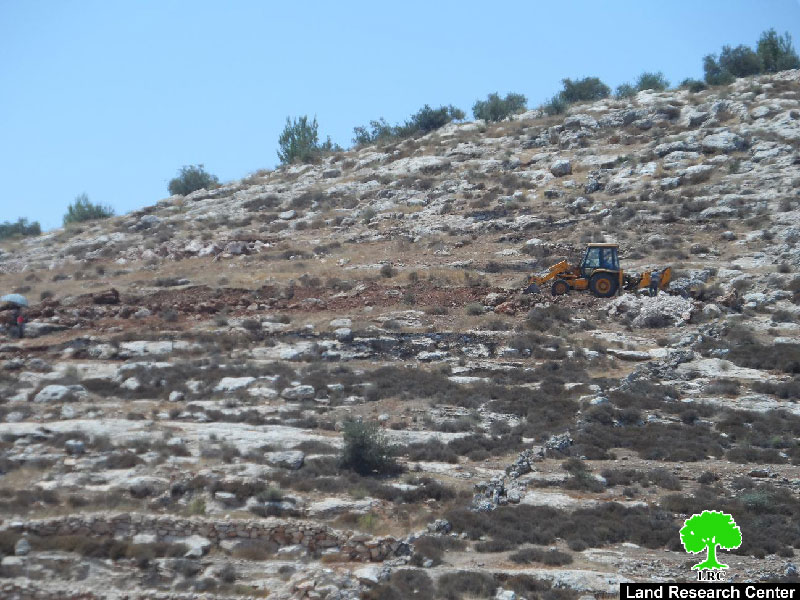 Photo1-3: digging the water cistern and opening the agricultural road
The project is still in the first phase, the proposed road is of 100m in length and the water cistern is still under construction.
Citizen Tawfiq Awawdeh was also served a stop work order on his water cistern which is done within LRC project and is still under construction. The cistern accumulates up to 150m3 and is for the sake of irrigating crops in the farmer lands that is of 15 dunums in area.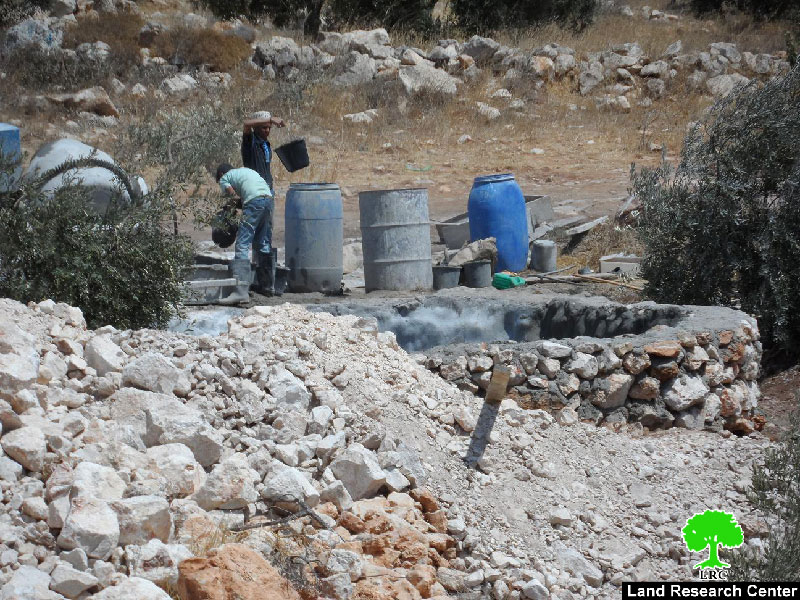 Photo4: Tawfiq's water cistern
Citizen Ahmad Awawdeh was served a stop work order on his water cistern. The cistern is built in 2006 and is still used for crops irrigation; olives.
Prepared by
The Land Research Center
LRC