A Price-tag Attack on Yasuf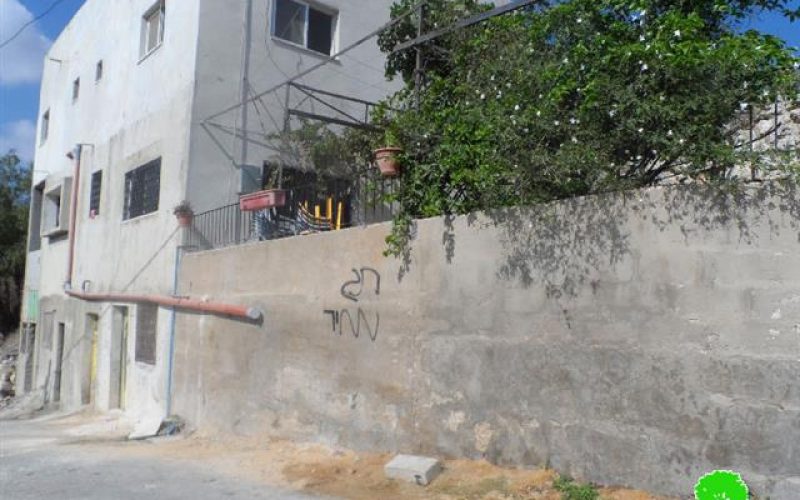 Violation: Price-taggers set fire to a vehicle and write offensive slogans
Location: Yasuf village- Salfit governorate
Date: 10/08/2014
Perpetrators: Colonists of Tapuah
Victims: Ata Allah Jawqa
Details:
At dawn of Sunday, August 10, 2014, a group of colonists from Tapuah sneaked into an area in Yasuf village known as al-Janayin, only 1km away from the colony. The colonists took advantage of the quietness of the early hours of the day to spray offensive and hatred-enticing slogans on the walls of Ata Allah Jawqa's house that included their signature: Price tag!
Moreover, the colonists spilled patrol on a taxi and set it to fire, inflicting partial damage on the car that belongs the same citizen. The firelight took the attention of people who rushed to extinguish the fire after the colonists managed to run away.
Yasuf is a target for price-tag gangs:
Yasuf, located to the east south of Tapuah colony, has been witnessing attacks by the price-tag group, some of which were recorded by LRC:
And now with incident of setting a fire to the car on 10/08, a new attack is added to the record.
Yasuf:
It is 16km south of Nablus. Yasuf is surrounded by Huwara and Jamma'in (north), Marda (west), Yatma (east), and Iskaka (south).
Yasuf is inhabited by 2090 people (according to 2013 projections). It has a total area of 6037 dunums, 330 of which are built-up area of the village. The Israeli occupation confiscated 814 dunums for these two colonies: Kfar Tapuah colony which was built on Yasuf lands in 1978. The colony is inhabited by 523 colonists and Rachelim- Shvut that was built in 1991 and devoured 10 dunums. Besides, bypass number 508 confiscated more than 155 dunums of the village lands.
According to Oslo Accords, only 1427 dunums of Yasuf lands are under Area B (PA is in charge of civil matters with Israel responsible for security) while most of Yasuf is under Area C (Israel maintains full security and administrative control). About of 4609 dunums of Yasuf is in area C.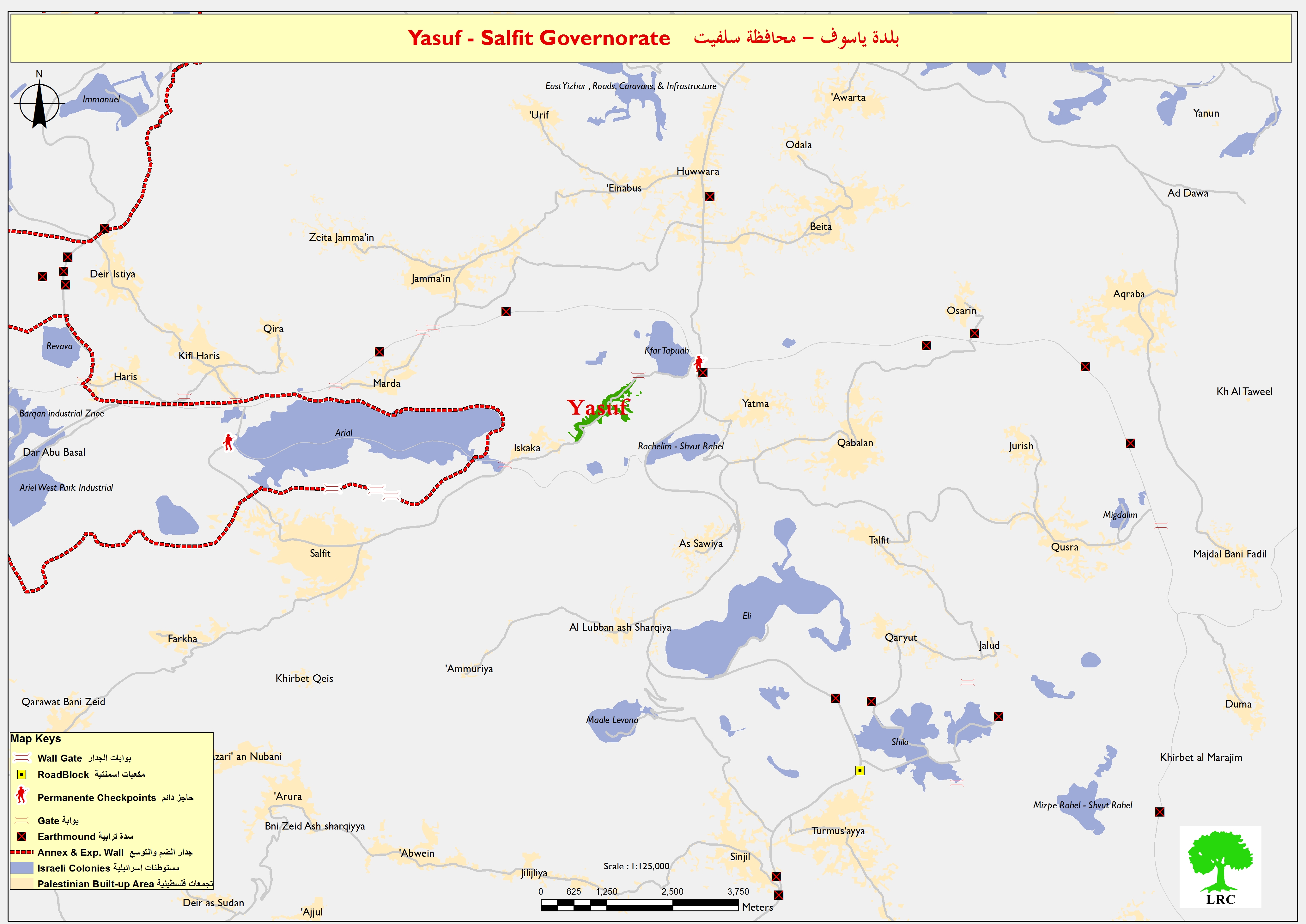 Prepared by