Serving stop work orders in Ithna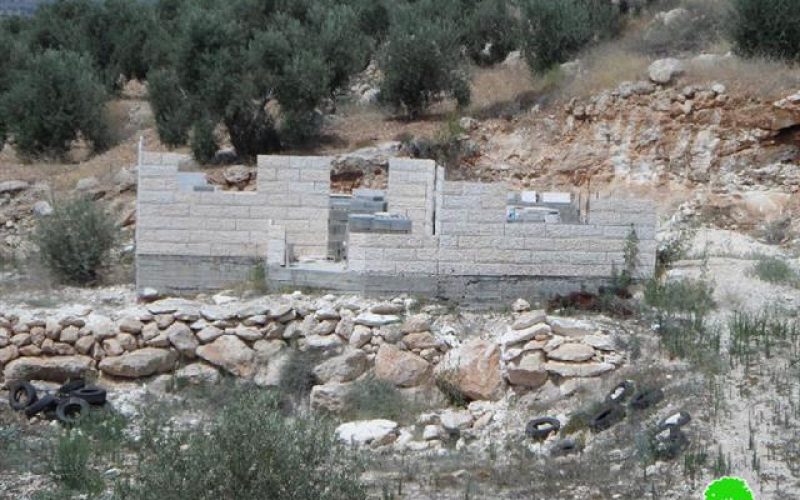 Violation: stop work notification served in west Ithna
Date:03/07/2014
Location: Ithna- Hebron governorate
Perpetrators: the Civil Administration of the occupation
Victims: residents of Ithna town
Details:
On 03/07/2014, the authorities of the occupation served two stop work orders under the pretext of unlicensed constructions for two residences in Ithna town, west of Hebron city.
The owners of the two residences asserted that "the Civil Administration of the occupation raided the area of al-Ras, west of the town, hanged the orders on the targeted structures, and took photos of them before they had left.
The orders requested the residents immediate construction termination despite the fact that the house was inhabited for years. Being lawful with Palestinian construction is the pretext under which the occupation justified its actions. Noteworthy, the occupation policy in demolishing structures is undertaken in three steps: first, serving a stop work order, second, demolition order, and finally the demolition process on the ground.
According to the orders, a session of Inspection Sub-Committee took place on the 21/07/2014 to consider demolishing the structure or leave it to its original status.
The following table shows the names of the victims:
| | | | | | | |
| --- | --- | --- | --- | --- | --- | --- |
| No. | Name | Family | House area in m2 | Year of construction | Order | Photo of the house |
| 1 | Mohammad FarrajAllh | 4 | 100 م2 | 2004 | | |
| 2 | Mahmoud FarrajAllah | 6 | 150 م2 | 2008 | | |
The municipality of Ithna said that the authorities of the occupation have served a final stop work order to Citizen Ibrahim Nofal in the area of Khalit Ibrahim. Nofal house is of 70m2 in area and still under construction. The demolition order requested Nofal to demolish what has been built so far. In case citizen didn't abide to the order, the demolition will be carried out by the occupation and cost will be imposed on the owner.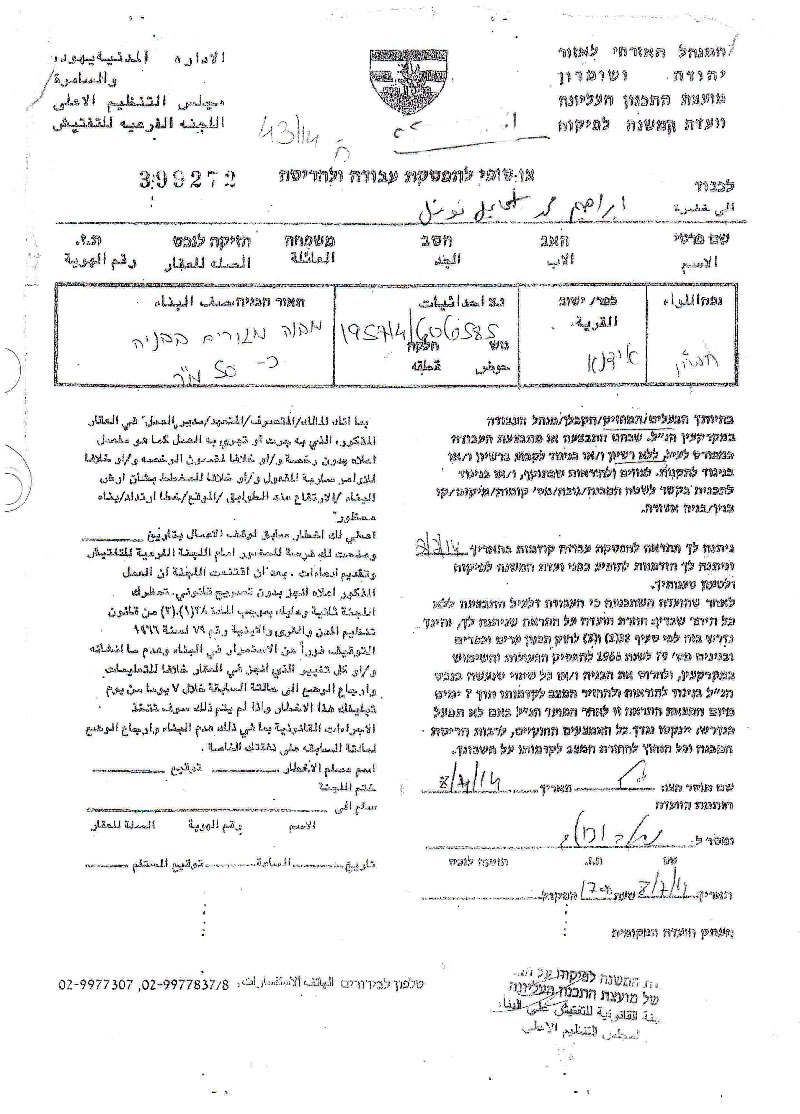 Photo C: Nofel' demolition order
Prepared by
The Land Research Center
LRC