Reclosing Road between al-Bireh and Jalazun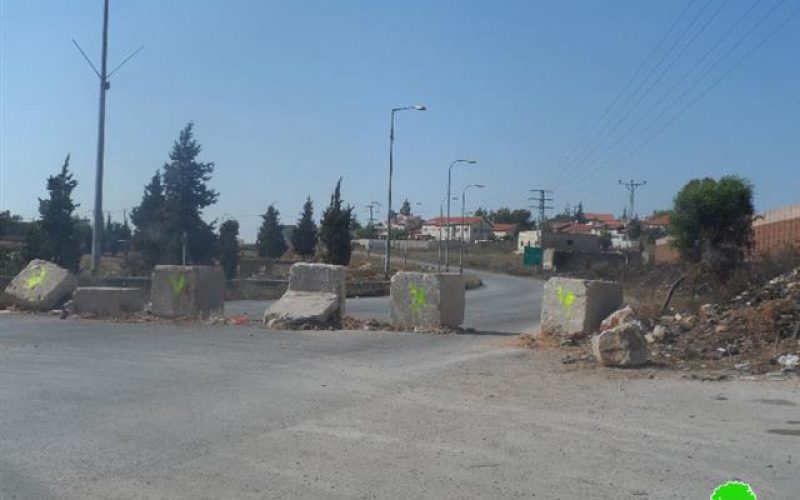 Violation: Israeli occupation shuts off the road between al-Bireh and Jalazun Camp again
Date: July 02, 2014
Location: Al- Bireh- Jalazun road opposite to the headquarter of the Israeli Civil Administration
Perpetrators: The Israeli occupation army
Details:
On July 02, the Israeli occupation army declared the closure of the road connecting Jalazun camp to al-Bireh city, specifically in the section opposite to the Israeli Civil Administration, with cement blocks.
The Israeli occupation army closed the entrance in March 2014 and repeated the action in July for the second time.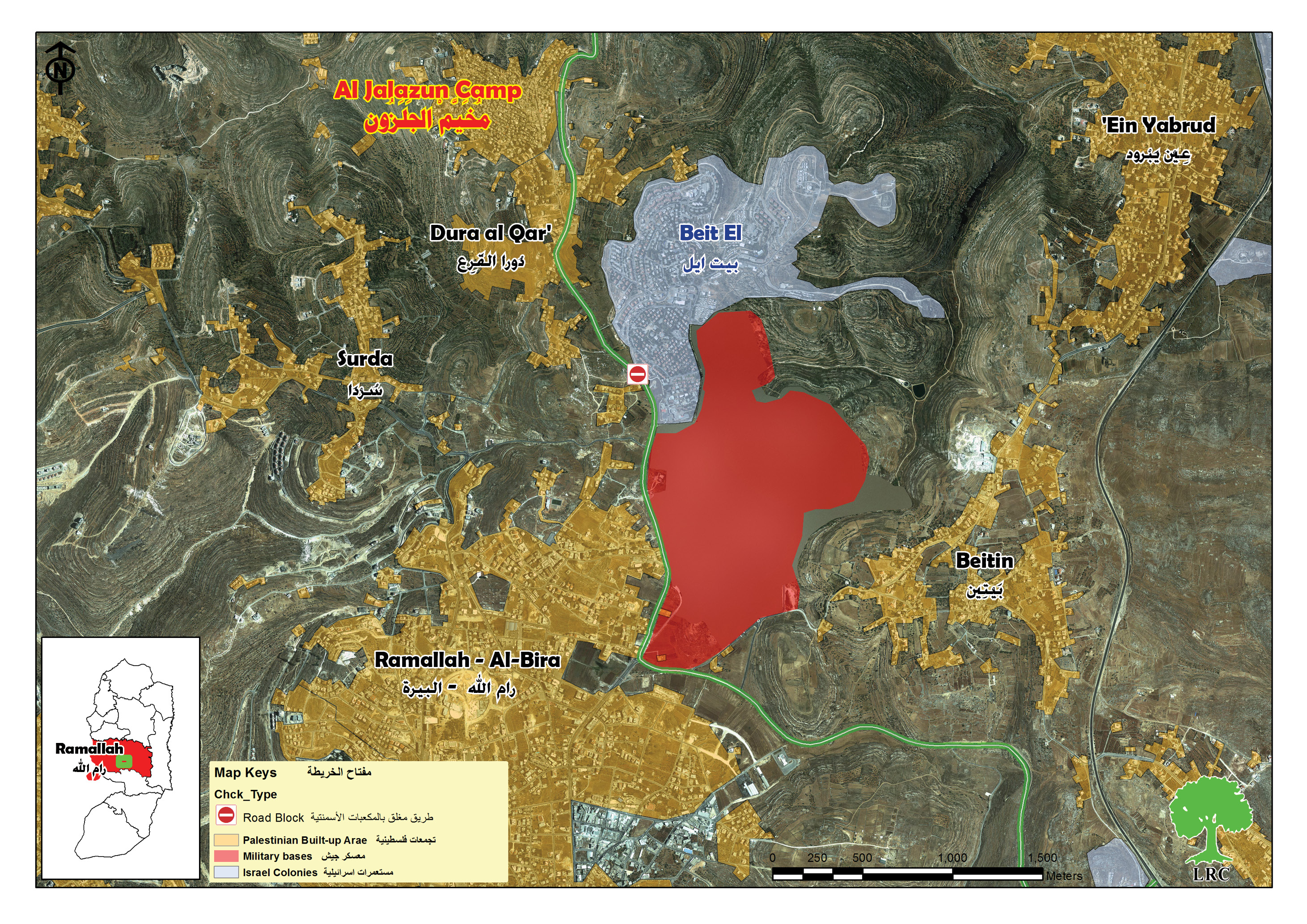 A vital road that serves the area:
It should be marked that through LRC field observation, the Bireh- Jalazun road is considered very crucial to Ramallah residents as it is a linking point between northern Ramallah villages and the city of Ramallah itself. The road saves time and has been used as a commercial road long before the occupation and until its recent closure in the present time.
Colonists of Beit El call on full closure of the road:
Noteworthy, the Israeli military has reclosed the road based on the decision of Beit El colonists as a means to put pressure on the people of the area as well as exploit the current tension and situation to their own advantage. The colonists are taking advantage of the present-day crisis the area undergoes to close main roads in the West Bank, displace people and suffocate them in all possible ways.
Aside from the importance of the road, colonists consider the closure of the road important in the expansion work the colony of Beit El is undergoing.
The dates of the road closure:
The road was shut down from 2000 (second Intifada) to the end of 2012. Then it was reopened until it was reclosed for a month in 2013.
And as mentioned above, the road has been closed twice since the beginning of 2014.
Prepared by:
The Land Research Center