Advertisement about depositing a master plan for Maale Shomron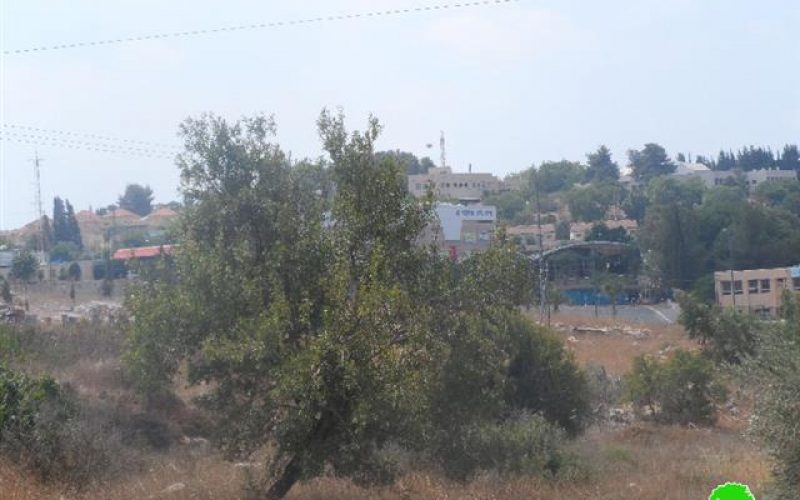 Violation: Deposit of a detailed master plan in regard to the Israeli colony of Maale Shomron
Location: Azzun, Deir Istiya, Kafr Thulth
Date: 13/06/2014
Perpetrators: The so-called Supreme Council of Planning/ Settlement Sub-Committee
Details:
On June 13, 2014, al- Quds Newspaper, on page 15, featured an announcement by the so-called Supreme Council of Planning/ Settlement Sub-Committee of the Israeli Civil Administration about the deposit of a detailed developmental master plan no. (2/116) regarding Maale Shomron colony founded on Azzun lands, east of Qalqiliya governorate.
It is planned to turn vast areas of confiscated agricultural lands to the southeast part of the colony and within the security borders of it for colonial activities, with reference to the fact that the lands are Palestinian property expropriated in 2000 to be security borders of the colony and within its metal wires. Property is inaccessible to farmers unless they have a permission from the Israeli authorities that is granted during the olive harvesting season.
Picture 1: Maale Shomron
Picture of the ad+ master plan
Land confiscation in Deir Istiya, Azzun, and Kafr Thulth:
According to the plan, the Israeli occupation has given itself the authority to confiscate land and change the use of land belonging to Palestinians to serve colonial interests and expand the colony, as follows:
Using agricultural land for residential purposes (building 43 colonial units).
Allocating parcels of the confiscated land for public areas, parks, sports halls, and open areas.
demarcating a road network and specifying its use.
The targeted pieces of land are located as follows:
Azzun town, natural block no. 2.
Azzun and Kafr Thulth, within natural block no.6.
Kafr Thulth, natural block no.16.
Azzun town, in the natural block no. 17.
Deir Istiya, natural block no. 18.
Maale Shomron in lines:
Built in 1980, the colony of Maale Shomron was founded on the lands of Deir Istiya, Azzun, and Kafr Thulth towns. The colony's area is 1903 dunums, including 216 dunums of master plan. The colony has a population of 550 colonists, until 2004. (Source: Geographic Information System- Monitoring Israeli Violations Team- Land Research Center)
Some International conventions and Humanitarian laws pertaining to land confiscation:
The Hague Convention 1907:
Art. 46. Family honour and rights, the lives of persons, and private property, as well as religious convictions and practice, must be respected.
Private property cannot be confiscated.
Art. 55. The occupying State shall be regarded only as administrator and usufructuary of public buildings, real estate, forests, and agricultural estates belonging to the hostile State, and situated in the occupied country. It must safeguard the capital of these properties, and administer them in accordance with the rules of usufruct.
Fourth Geneva Convention/ 1948:
Article 53: Any destruction by the Occupying Power of real or personal property belonging individually or collectively to private persons, or to the State, or to other public authorities, or to social or cooperative organizations, is prohibited, except where such destruction is rendered absolutely necessary by military operations.
Article 49: Individual or mass forcible transfers, as well as deportations of protected persons from occupied territory to the territory of the Occupying Power or to that of any other country, occupied or not, are prohibited, regardless of their motive.
Prepared by
The Land Research Center
LRC