Roads blocked by rocks in Jourish Village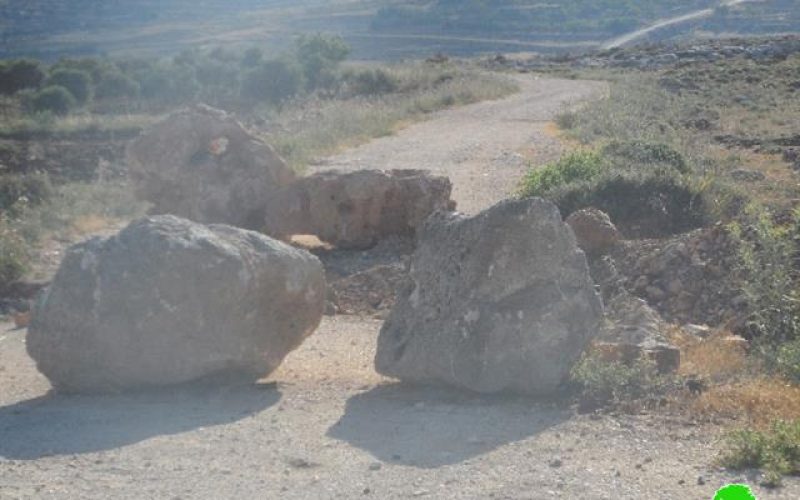 Violation: closing the northern entrance of Jourish village by rocks
Date: May 05, 2014
Location: the linking road between Jourish and the bypass road no.5
Victims: residents of Jourish
Details:
On May05, 2014, the army of the Israeli occupation closed the agricultural road that links Jourish with the bypass road no.5 by rocks, and dug a trench around the closure location to guarantee firm shutdown
The village council of Jourish embarked expansion works on the agricultural road, north of the village that links it with the bypass road no.5 that is 3km in length and 6m in width but the officer of the infrastructure of the Civil Administration served the council a stop work order.
The road was to be opened for the sake of facilitating the residents' movement in and out the village that populates up to 1870 people in addition to serving the nearby agricultural roads which are threatened of confiscation for the favor of colonies' expansion. Majdulim colony is an obvious example of the confiscation campaign which threats the whole southern suburb of Nablus.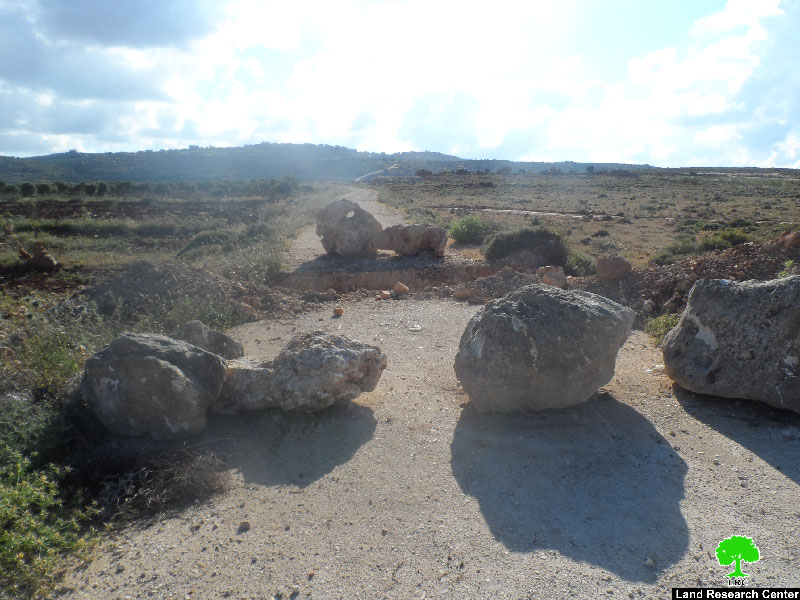 Photos 1: the closed road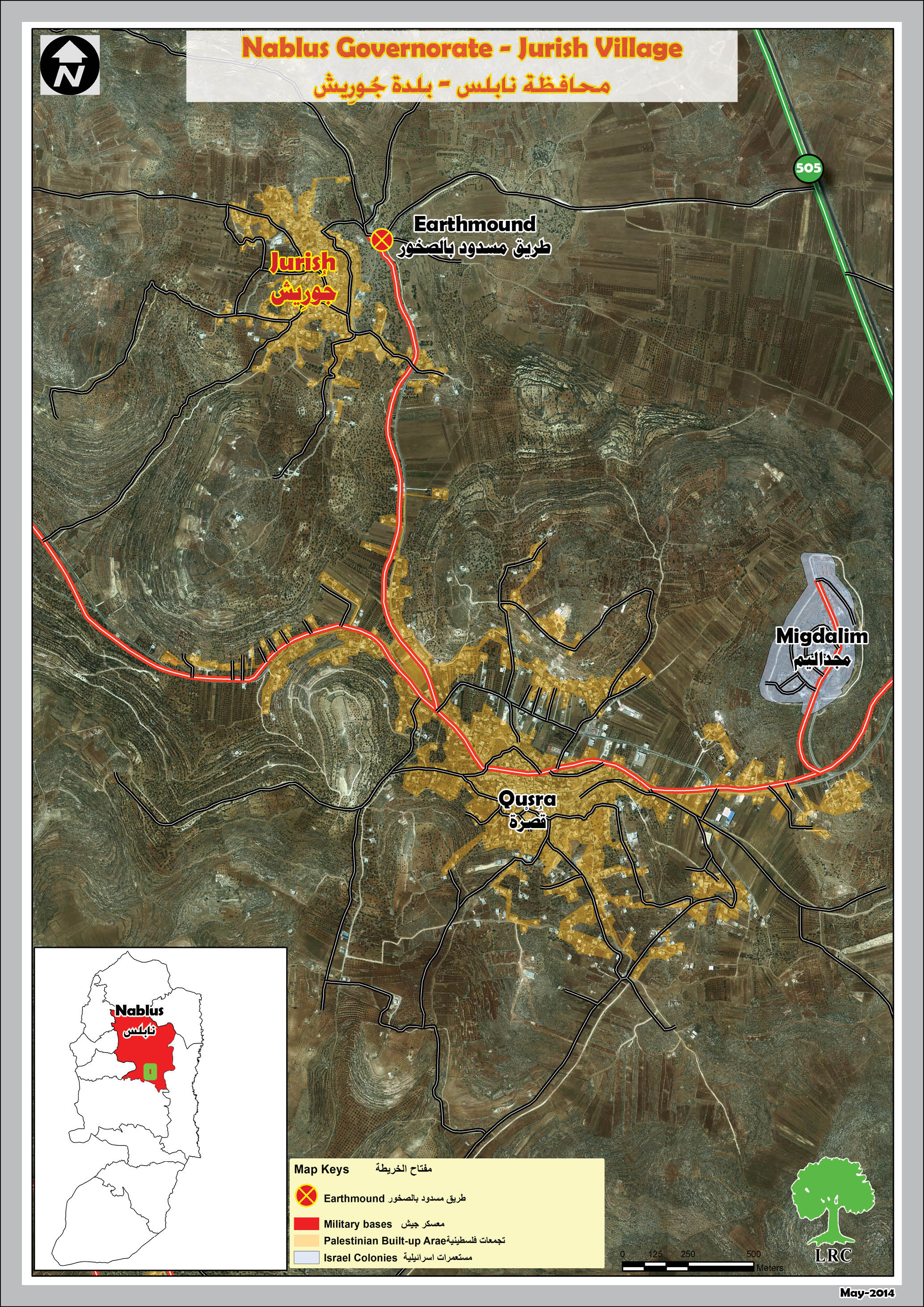 Aerial photo of the location
About Joutish:
The village is founded to the southeast of Nablus and 27km away from it. It has a total built-up area of 320 dunums. As for the surrounding villages, there are Aqraba, Qablan, Majdal Bani Fadil, and Qusra. The area is famous for grains, fruits, and olive plantation.
The total area of the village including Kfra Atia village, located east of it, is 8200dunums and populates around 1870 people who depend on a water spring founded in the place to supply their needs.
Prepared by
The Land Research Center
LRC