Eviction Order on a Piece of Land in Khirbet al-Nazer near Farsh al-Hawa area / Hebron Governorate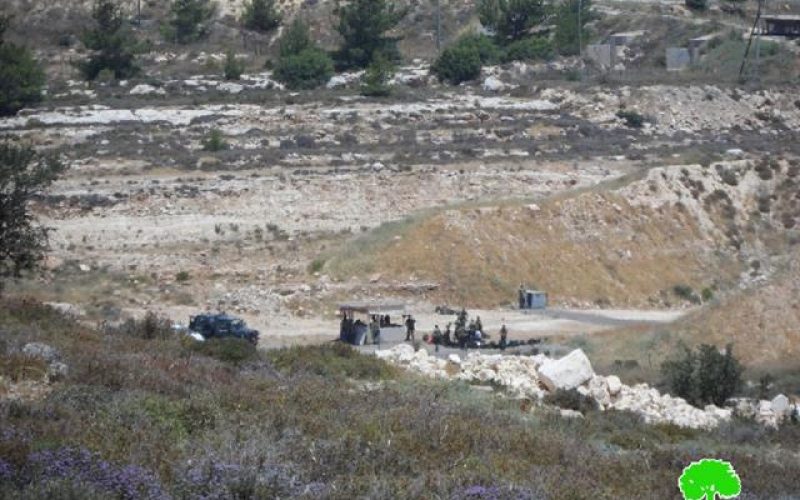 Violation: Serving a citizen an eviction military order
Location: Khirbet al-Nazer, Farsh al-Hawa/ Hebron governorate
Date: 18/05/2014
Perpetrators: The Israeli occupation army and the Civil Administration
Victims: A citizen named Muhammad Osama Maswadi
Details:
On May 18, the Israeli occupation authorities handed an order to citizen Muhammad Maswadi to evict his piece of land, located in Farsh al-Hawa area, northwest of Hebron governorate. The order was issued by the Israeli occupation army- Civil Administration- Public Property- Central Inspection Unit and was entitled "Eviction Order" under the number of (1710).
Pictures 1+2: An eviction order on Maswadi's land
According to the order, the Israeli authorities claimed Maswadi owns the land 'illegally' and thus is ordered to return it to its previous status within 45 days, starting from the day of receiving the order. In case Maswadi did not comply, the authorities would carry out the eviction and fine him the costs.
The order included the coordinates of the targeted piece. It is 10 dunums in area and located in Khirbet al-Nazer in Farsh al-Hawa which Maswadi bought 7 years ago and has recently reclaimed, fencing it with retaining walls and terraces as well as planting it with olive and various trees. He also opened an agricultural road leading to it.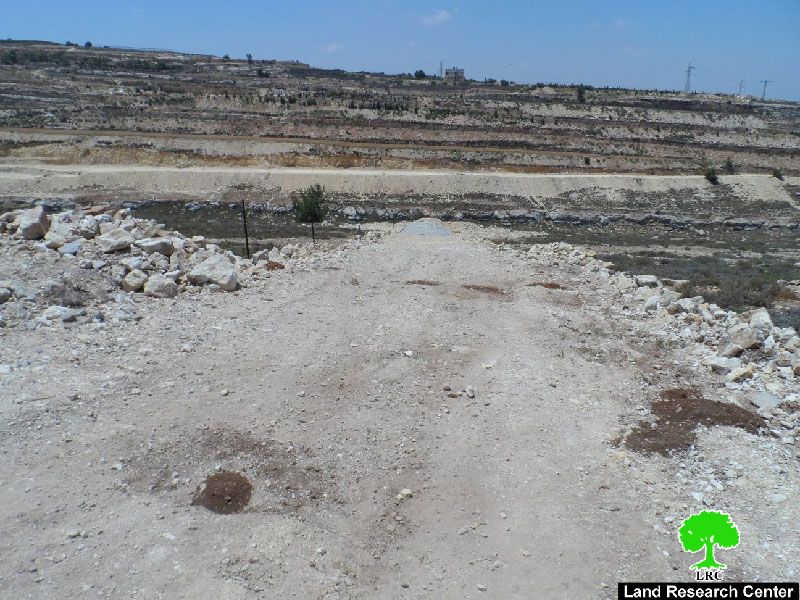 Pictures 3-5: General view of the targeted land
An Israeli military camp is 1 kilometer to the west of the targeted land while a road serving the camp and connected to a bypass and is located to the east of it.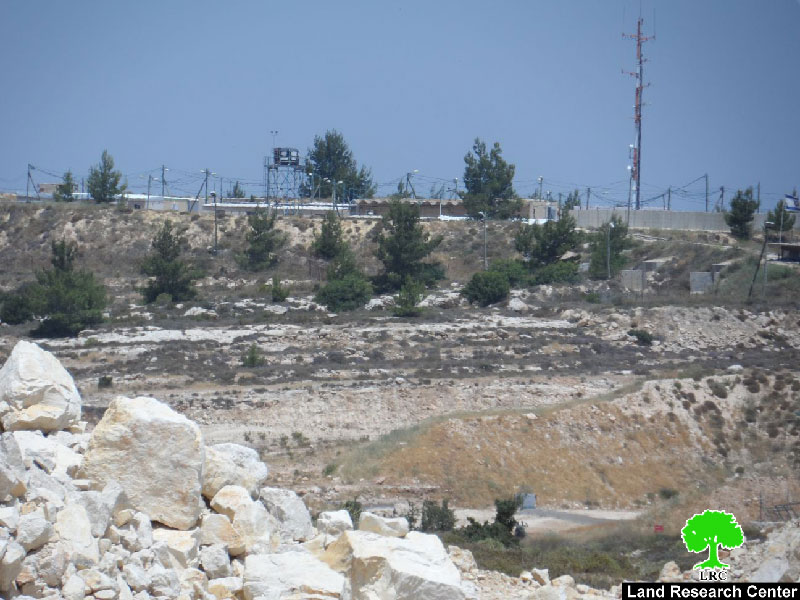 Pictures 6: The Israeli military camp overlooking Maswadi's land
The camp was built 30 years ago on a 30-dunum piece of land that belongs to al-Nazer family from Hebron. Drawing from previous eviction operations on Hebron lands, it should be marked that the Israeli occupation authorities mean by carrying out the eviction that the bulldozers will ravage land, destroy all structures on it, smash water cisterns, uproot trees and seedlings and then confiscate it.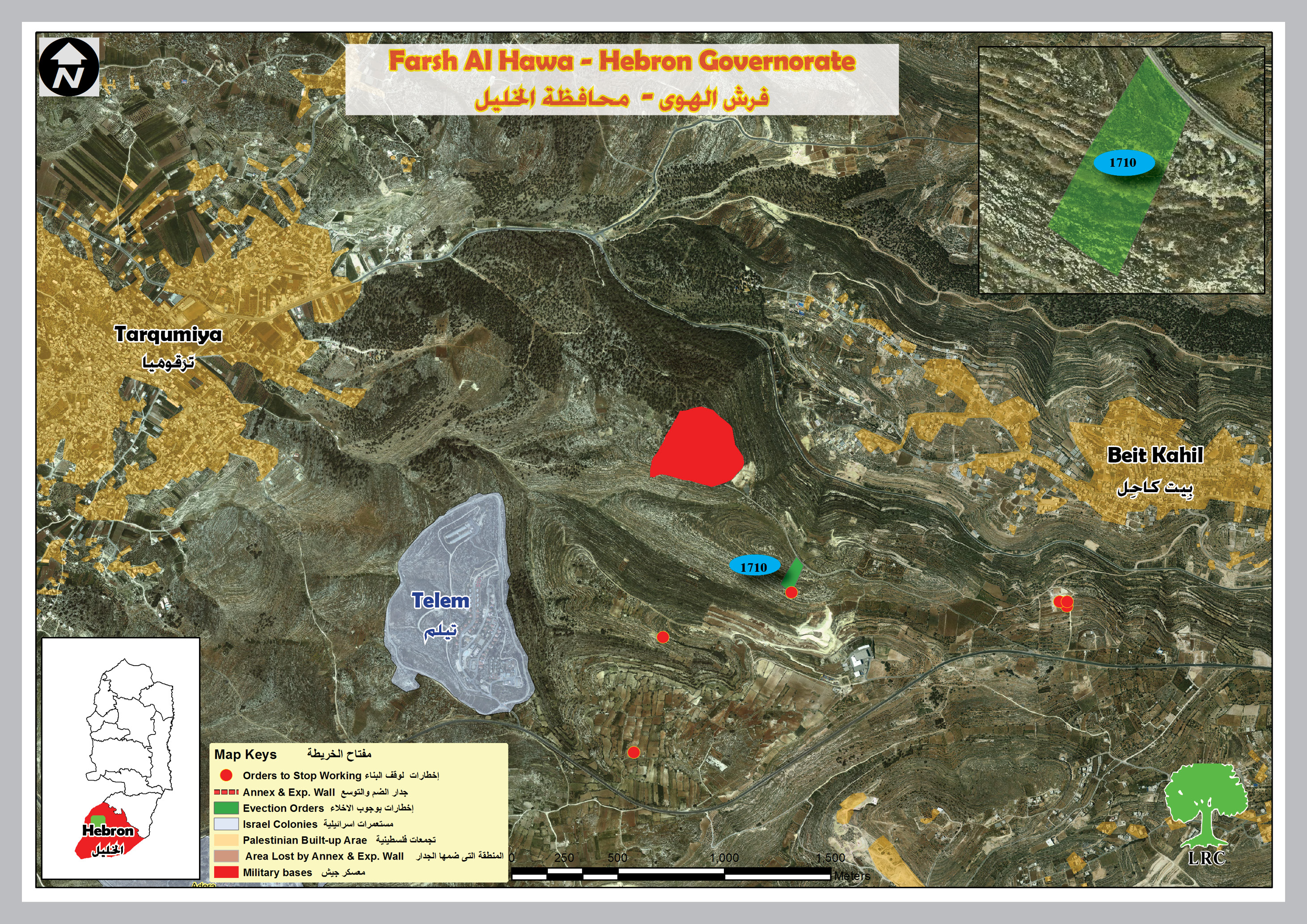 Prepared by
The Land Research Center
LRC