Water harvesting pool notified and trees cut off in al-Lubban ash-Sharqiya – Nablus governorate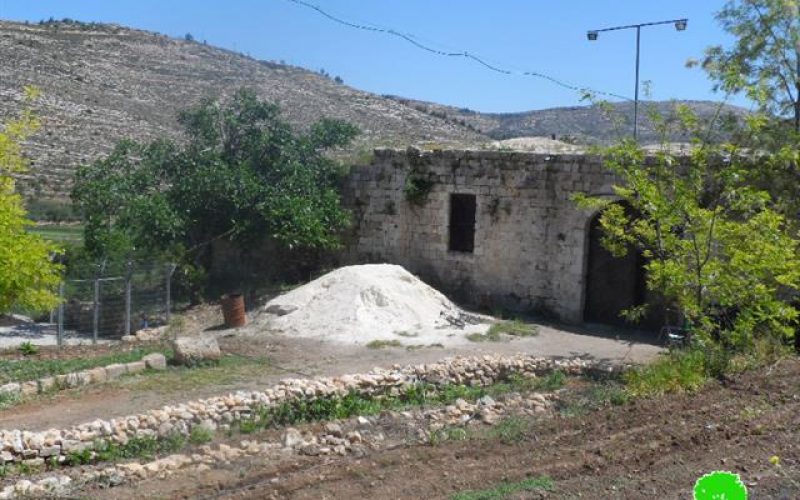 Violation: a pool notified and fruitful trees damaged
Date: April10, 2014
Location: al-Lubban ash-Sharqiya – Nablus governorate
Perpetrators: Ma'ale Levona colonists
Victims: farmer Khalid Daraghmeh
Details:
At noon of Thursday April10, 2014, a massive force of the Israeli occupation accompanied by the Planning Committee raided the village of al-Lubban ash-Sharqiya. Citizen Khalid Daraghmeh(52) was served a stop work order for his water harvesting pool that was built seven months ago. The order came under the pretext of unlicensed construction within area classified "C" according to Oslo Accords.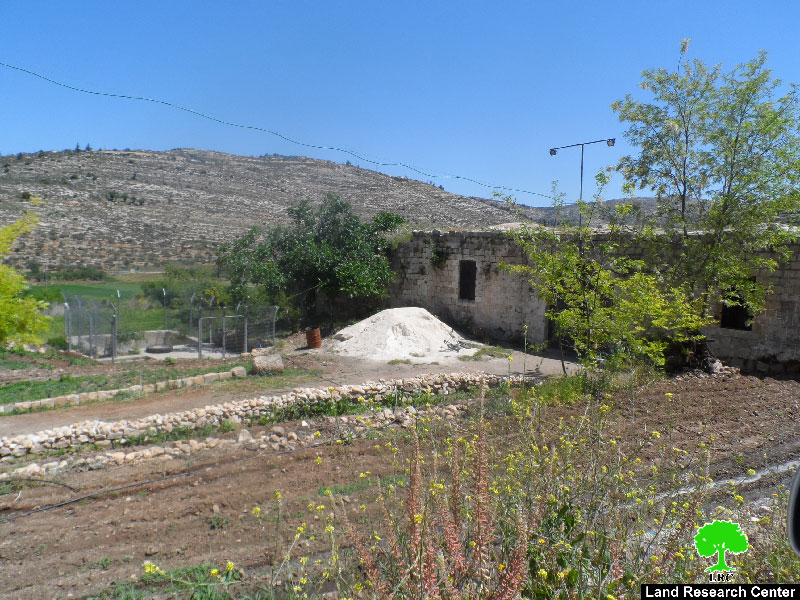 Photo1: Khalid Daraghmeh farm
It should be marked the citizen was given until May07, 20104 as a final date to complete the licensing procedures; that comes in time with the Planning Committee court session in Beit El to consider the status of the notified structure.
| | | | | | |
| --- | --- | --- | --- | --- | --- |
| Victim | Family | Minors | Nature of the structure | Order | Notes |
| Khalid Daraghmeh | 8 | 2 | Water harvesting pool of 120m3 | | The pool serves 12 agricultural dunums |
Cutting off trees that belong to Khalid Daraghmeh by colonists and arresting the landlord:
On April17, 2014, a group of Ma'ale Levona raided citizen Khalid's farm which is located by the colony's bypass and 1km away from it.
Farmer's loss is four almonds trees that were cut off . A clash arose between the farmer and the colonists as a result.
Not only colonists assaulted the farmer but they submitted a false complaint accusing Daraghmeh of stabbing attempt. In his term, Daraghmeh denied the accusation and that is why he is still arrested until the date of writing this report.
Weekly, colonists have been used to raiding the farm under the pretext of holding religious rituals. Racist slogans and writings would be founded on the walls of al-Khan with crops left damaged in the area; that is a proof on the occupation colonial plan in confiscating as much lands as possible in the area of al-Khan.
It should be mentioned that the area is located 20km southwest of Nablus governorate. The village is surrounded by a number of towns and communities namely( al-Sawiya, Qaryut, Ammoriya, Yasuf, Singel, Abouyn, Salfit and Iskaka)
The village has a total land area of 12,075 of which 150 dunums is a built -up area. 240 dunums are considered agricultural lands for grains and vegetables plantation where another 700 dunums have been a subject to colonial activities. The bypass road no.60 confiscated around 200 dumums where the rest of the land total area is planted with olive, almond and figs. (source: geographical information system GIS -LRC)
Awaysa and Daraghmeh clans are the two main families in the village where the population totals around 2900 people. The unemployment rate is around 51% due to closures, sieges, and lands confiscation. Only 14% of the residents are employed in different sectors such like the governmental and the private ones. Others depend on plantation as a source of living.( source: GIS)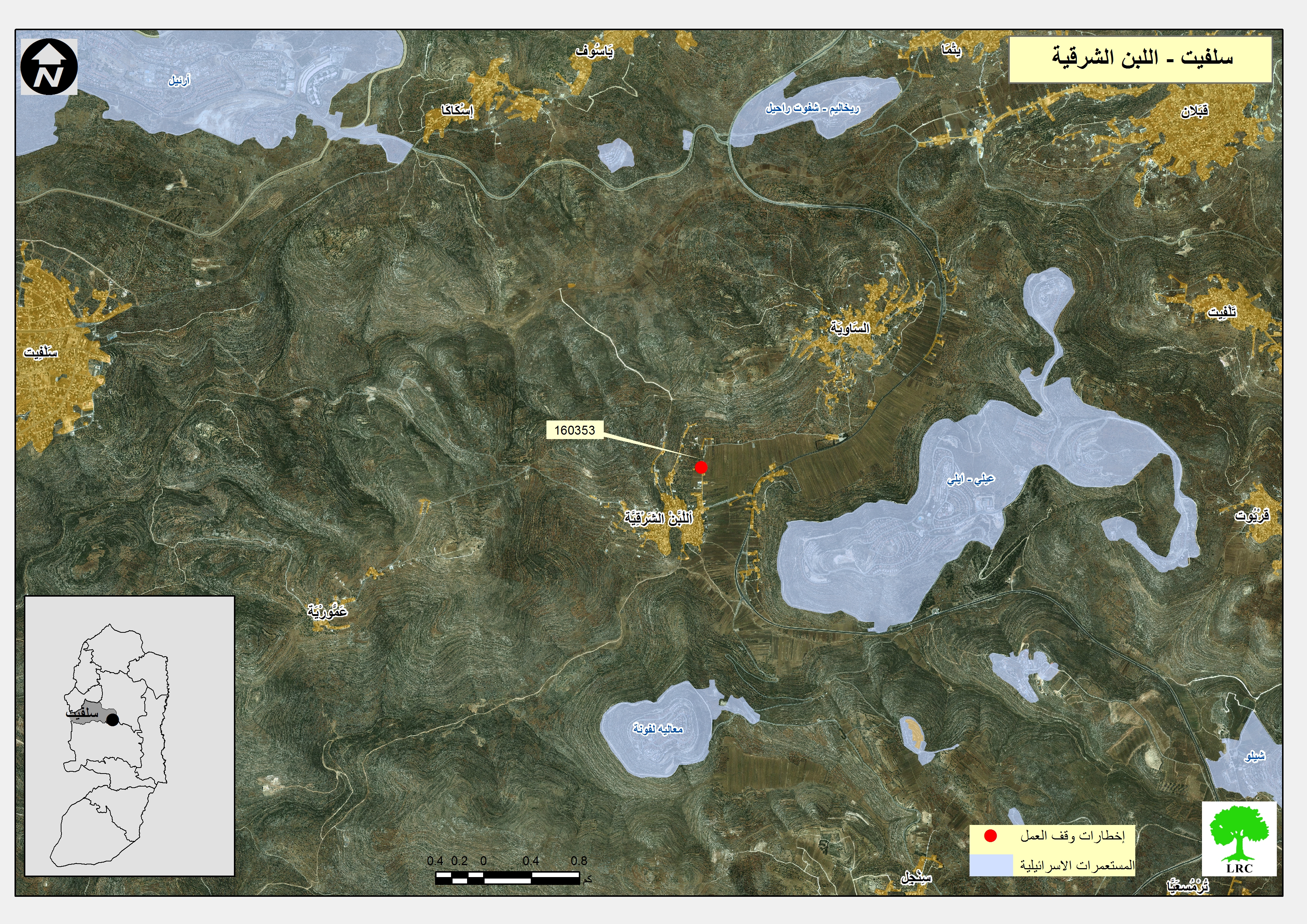 Prepared by
The Land Research Center
LRC