Two residences were torn down in al Arroub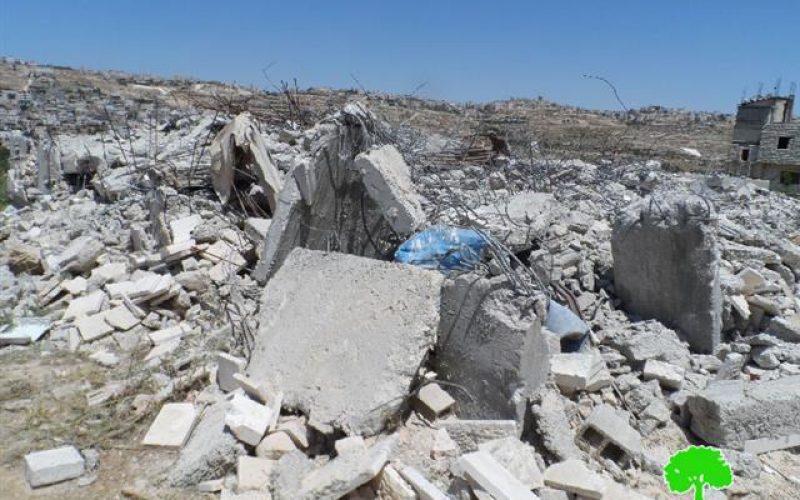 Violation: Demolition of two houses
Date: 30/04/2014
Location: Al Arroub camp- Hebron governorate
Perpetrators: The Israeli army and Civil Administration
Victims: Two citizens
Details:
On April 30, the Israeli occupation authorities leveled two houses, southeast of al Arroub camp in Hebron. At 8 a.m., residents were surprised to see a large force of the Israeli army accompanied by officers of the Civil Administration driving bulldozers and setting a perimeter around houses before embarking on tearing them down without taking any assets out. The demolished houses belong to:
Muhammad Abu Ghazi (35) whose house was one storey and 150 m2 in area. Abu Ghazi began building in 2011 using cement blocks. His 6-member family had been ready to move in to the house before it got demolished.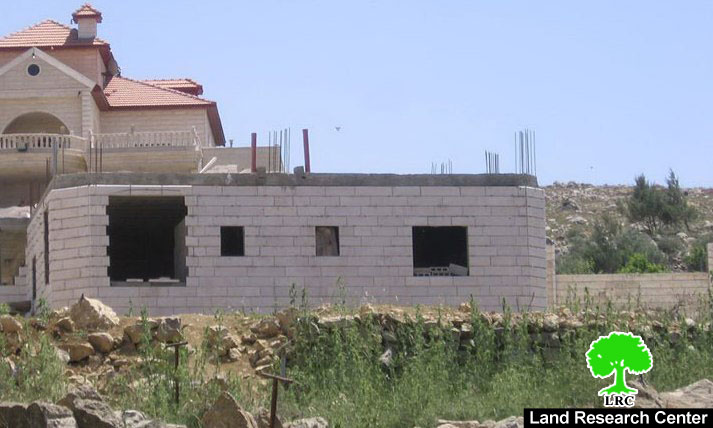 A: Muhammad's house before demolition (2012)
1-2: Wrecks of the destroyed house (2014)
Muhammad Abu Ghazi, an officer of the Palestinian security body, commented on the incident by saying that: "We were dreaming about moving in to our new house as our old one was too small for us. We had to save for years in order to make that dream a reality but the Israeli authorities destroyed our dream and threw it among the wreckage of the house."
Ahmad Abu Ghazi (28) whose house was one storey and 180 m2 in area. It was built with cement blocks. Ahmad began building the residence in 2011 and had been ready to move in with his 4-member family before the house got destroyed. Building the house had cost Ahmad about NIS 200,000.
4-6: Ruins of the demolished house (2014)
On April 22, 2012, the Israeli authorities issued stop-work orders on 7 houses including the mentioned two in al Arroub. Back then, the residents hired lawyers and embarked on the process of obtaining building permits. After two years of court sessions, the court's ruling was that the houses be demolished under the pretext of unlicensed construction.
Al Arroub camp suffers from overpopulation and the Israeli occupation authorities hinder any urban expansion in the camp.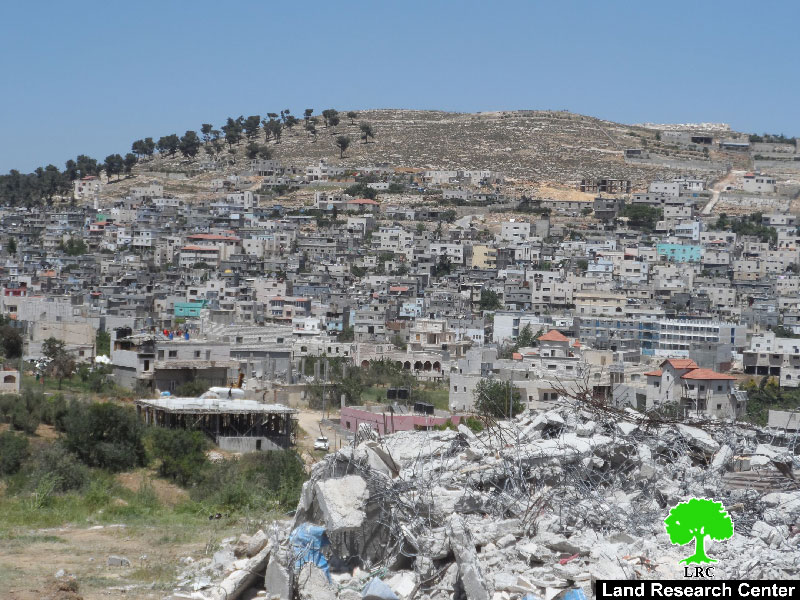 7: Al Arroub overpopulated camp
Prepared by
The Land Research Center
LRC