"To Fortify Gush Etzion Settlement Bloc",
Expropriation of 984 Dunums of Bethlehem Lands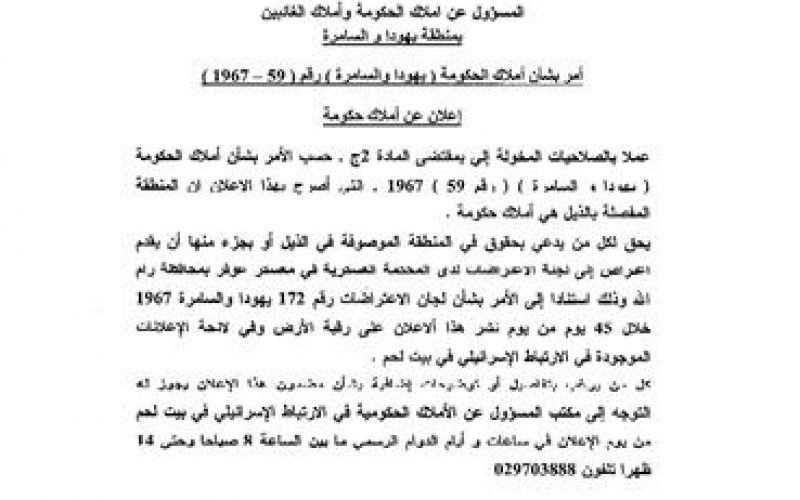 On April 6, 2014, what is so-called " Custodian of the Absentee Property in Judea and Samaria" attached to the Israeli Ministry of Defense/Civil Administration , Yousi Sigal, issued a military order to confiscate 984 dunums from Al-Khader, Nahalin, Beit Ummar towns west and southwest of Bethlehem Governorate.
According to the military order the targeted lands divided as follows: ( Beit Ummar lands Natural Parcel 2 part of areas – Khallet Beit Sweir, Khirbet Beit Sweir and Briqout), (Nahalin lands Natural Parcel 4– part of areas Tur Al-Batiyya and Wad Nu'man. Natural Parcel 7 part of areas Khallet Umm Al-Fahem, Kihrbet Beit Iskarya An-Nabi Iskarya), (Al-Khader lands Natural Parcel 2 part of areas Al-Mahjara, Abu Bakir and Jroun Al-Fukaha in addition to Natural Parcel 8 part of areas As-Shafa, Khirbet Zakandah, 'Ein Al-'Asafeer, 'Eyoun Wad Al-Bayyar and 'Uqbet 'Abed).
According to the military order the "Custodian of the Absente Property" based in his decision to an illegal Israeli law issued following the Israeli military Occupation of the Palestinian Territory – (Absentee Property – Judea and Samaria- 59/1967) – in which it considered the targeted lands (984.35 dunums) as state lands while the Palestinian owners of the targeted lands get to submit petitions against the aforementioned order within 45 days. See photocopy of the military order below:
In a geopolitical analysis conducted by the Geo-informatics Department at the Applied Research Institute Jerusalem –ARIJ, the confiscated lands and according to the military order slated to be isolated islands and enclaves for the purpose of swallowing additional thousands of dunums from the lands located in between these cantons.
Furthermore, and in an analytical overview for the confiscation order it became clear that the Israeli government had started with the confiscation of 984 dunums as preliminary step toward expropriating more Palestinian lands in the area that actually located between the illegal settlements of Ele'azar, Rush Tzurim, Nevi Daniel and Alon Shevut with a purpose of fortifying the Gush Etzion Settlement Bloc in general. See Map 1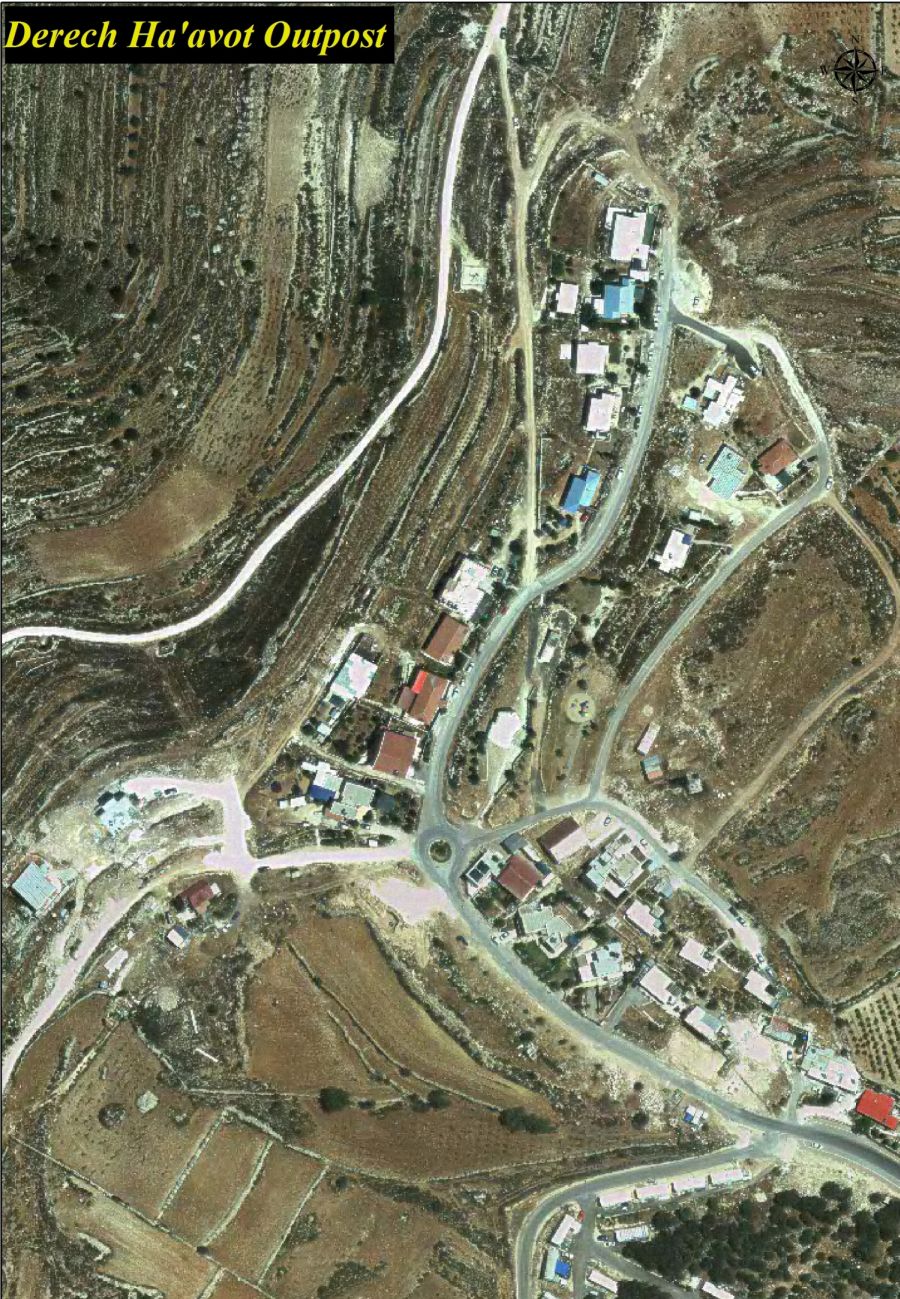 Map 1: the targeted land with the military order
It is worth mentioning that within the expropriated lands there is an existed illegal outpost located north of the illegal settlement of Ele'azar named "Derech Ha'avot" or Netive Ha'avot". This illegal outpost was built in January 2001 where there are more than 40 structures in the site (mobile and permanent apartments) with suitable infrastructure and road networks for the outpost to be a new neighborhood within the master plan of Ele'azar settlement. See Map 2: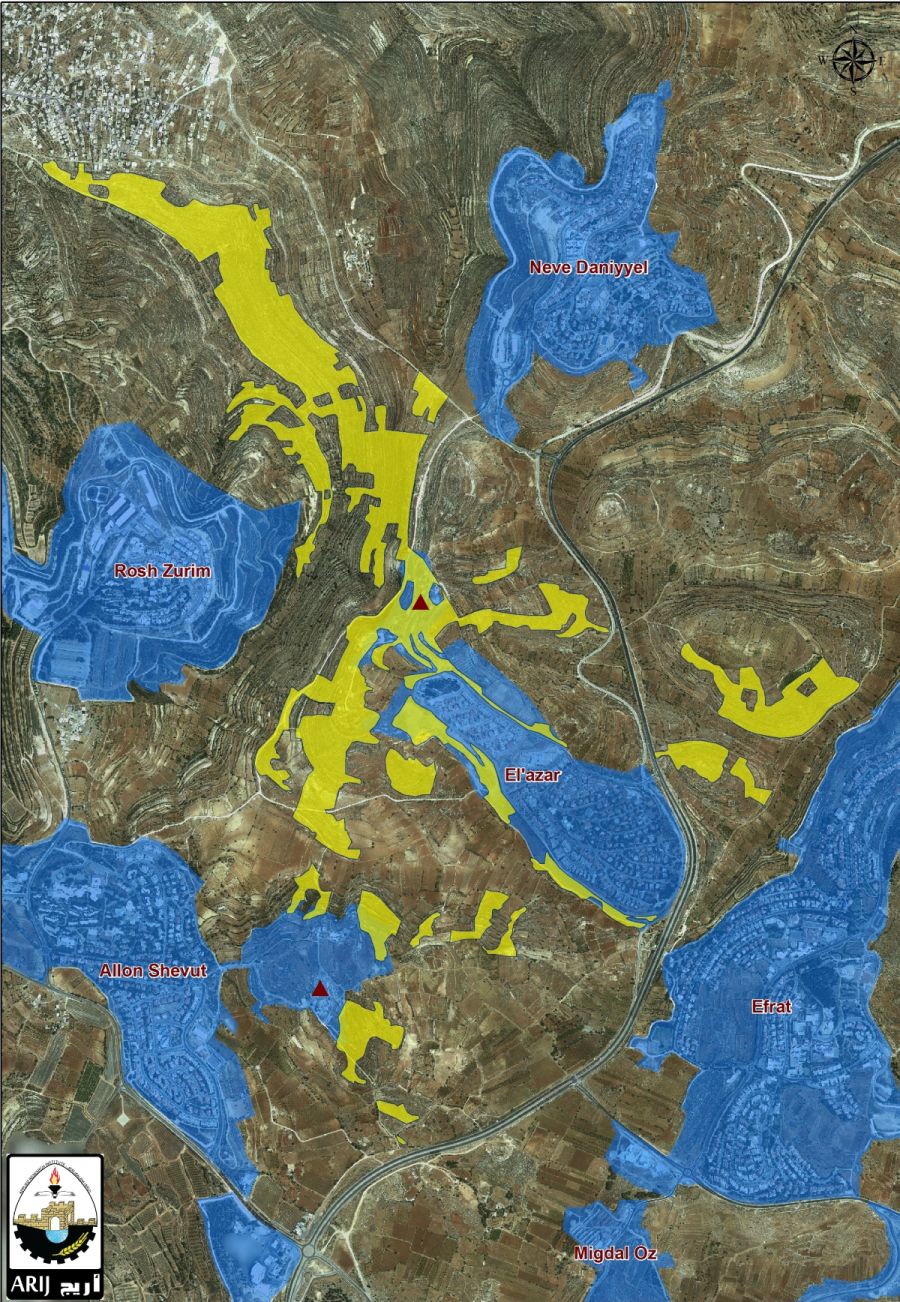 Map 1: image of the Derech Ha'avot illegal outpost north of Ele'azar settlement
Prepared by:
The Applied Research Institute – Jerusalem