Reopening of an agricultural road that serves an outpost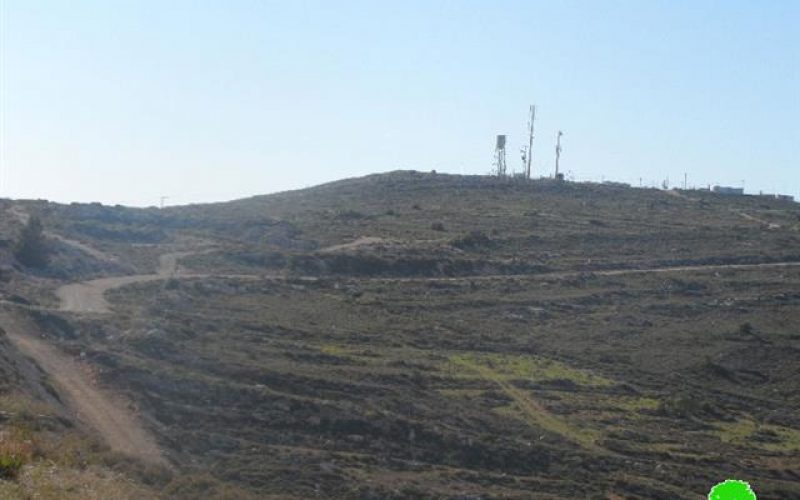 Violation: Reopening a road leading to outpost of Amona
Date: 21/04/2014
Location: Silwad town- Ramallah governorate
Perpetrators: Colonists of Amona
Victims: People of Silwad
Details:
Colonists of the Israeli outpost of Amona, built on the West Bank village of Silwad, reopened an agricultural road that connects the outpost with bypass road No.60 ignoring the ruling of the Court of Justice in September 2013 to shut the road off after it was deemed illegal as it had been built on privately owned Palestinian land.
The story dated back to the summer of 2007 when colonists embarked on opening a 2km agricultural road to serve Amona outpost and their plans of expansion at the expense of Silwad lands. That prompted Silwad village council as well as a large number of farmers to raise an objection at the Supreme Court of Israel against land appropriation and the project of opening the road in 2008. The court's ruling was in favor of farmers as it asked for full closure of the road.
It should be marked that the ruling was not respected by the colonists of Amona and the Israeli army alike. On the contrary, after the ruling, colonists set about expanding the outpost and confiscating vast areas of land surrounding it under the protection of the army.
Amona:
Built in 2001 during the second intifada, Amona is located on a hill overlooking Ofra colony, northeast of Ramallah.
Amona's construction was supported by the Israeli occupation government that encouraged building colonies in the West Bank in the second intifada. Since then, the government has been supporting the outpost by providing them with an agricultural road network, electricity and water; let alone providing colonists with unlimited protection by turning most of the surrounding agricultural lands into buffer zone, depriving many people from taking advantage of their lands.
Parts of the roads serving Amona are built on lands in Area B according to Oslo Accords.
The outpost is undergoing radical expansion as the caravans are being replaced with prefab houses and military towers are being installed all around the outpost to ensure and accelerate the expansion process.
Prepared by
The Land Research Center
LRC