A chicken farm burned down in Madama village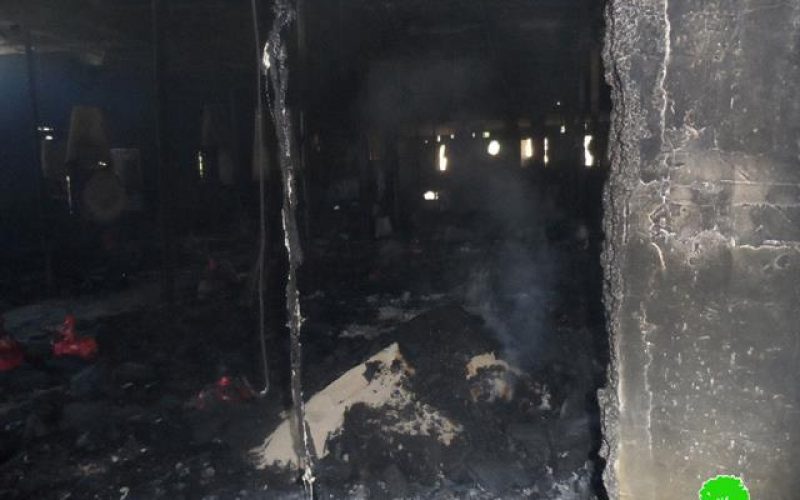 Violation: a chicken farm torched in Nablus
Date: Apirl 17, 2014
Location: Madama village- Nablus governorate
Perpetrators: Yitzhar colonists
Victim: farmer Yasir Aoudeh
Details:
During the early hours of morning of April17, 2014, a group of Yitzhar colonists sneaked into the northern part of Madama and set fire to a chicken breeding farm. The closeness of the bypass road no.60 is what helped the colonists to sneak in and out easily and rapidly.
It is marked that colonist used diesel to torch the farm that was totally burned down. As a result 3500 chicks (one day of age) died, 150 waterers were damaged, and an incubator as well all belonging to farmer Yasis Aoudeh(41) form Madama; chicken breeding is the source of living for his 6 members family.
His total losses were estimated to be 150 INS. The following table shows the resulted damages resulted in the farm:
Victim

Family

Damages

Nature of damage

Losses

Yasir AOudeh

6

A barrack of 120m2 – burned down

150 waterer and feeders- burned down

3 water tanks-burned down

The water network-burned down

A ton of fodder-burned down

3500 chicks -dead

The farm equipments- burned down

Total burn down

150 INS
*Source: Field Research- Monitoring Israeli Violations Team- Land Research Centre (LRC).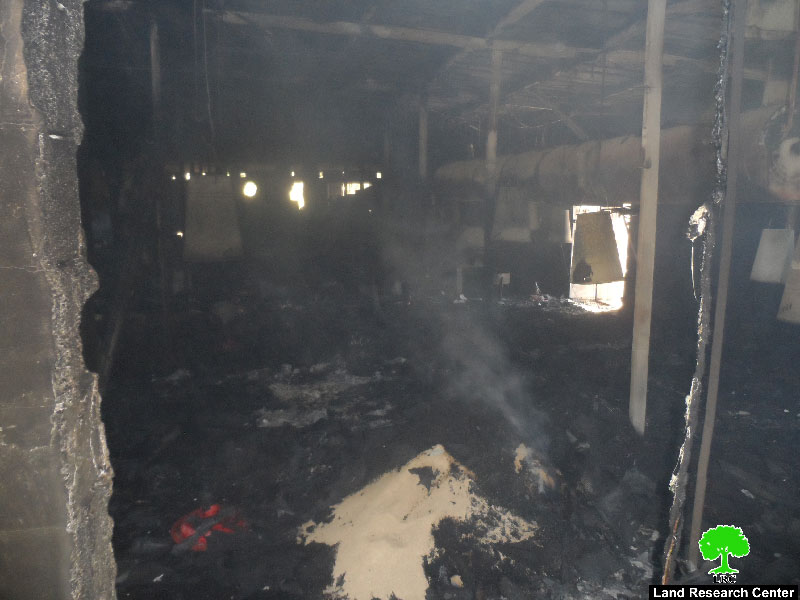 Photos1-3 -: the damaged barrack
The chairman of Mdama village council, Mr Shadi Zeyadeh, to the LRC observer stated that: "we got a phone call at 3am in the morning saying that Yasir's farm is on fire and then we immediately called the fire department in Bourin. Since the farm is located in area classified C and being close to Yitzhar colony, it was impossible for the fire department to reach out the place so the farm was totally burned down".
He also added: "it is not the first time the area witnessed such targeting acts. Recently, a road and construction contractor was beaten harshly while rehabilitating a road that passes through the area and that is causing a threat on the colonial expansion plans".
Prepared by
The Land Research Center
LRC