Land seizure by colonists of Adi Ad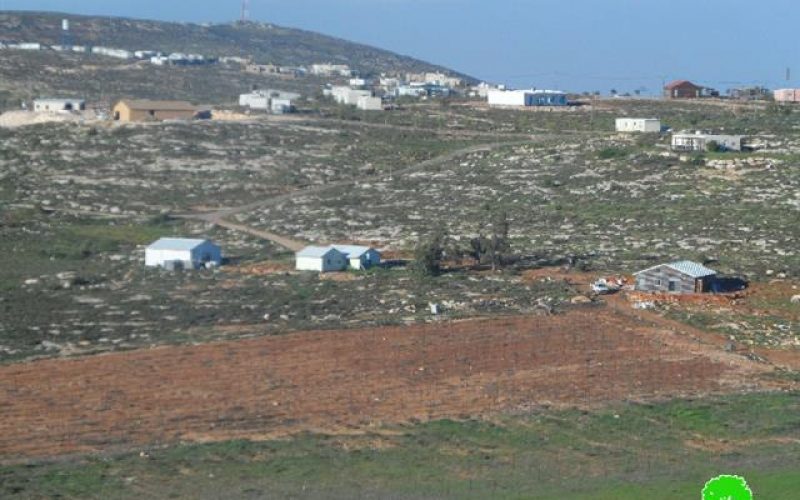 Violation: Confiscating a 60-dunum piece of agricultural land and using it for agricultural purposes
Location: Turmus'ayya village- Ramallah governorate
Date: 20/03/2014
Perpetrators: Colonists of Adi Ad
Victims: People of Turmus'ayya
Details:
In March 2014, colonists of Adi Ad embarked on ravaging vast areas of Turmus'ayya land, specifically in a place known as "Al Muraba'a" owned by a number of farmers from the village. Colonists plowed the land, fenced it and planted it with grapes and almonds. The land is at least 60 dunums in area and is around Adi Ad but not within the boundaries or the buffer zone of the colony.
The village council of Turmus'ayya and affected farmers filed a complaint at the Israeli occupation police demanding the withdrawal of colonists and retrieval of land but as usual the police is procrastinating. Hundreds of legal cases that convict colonists are delayed in courts, waiting for rulings.
Pictures 1+2: Adi Ad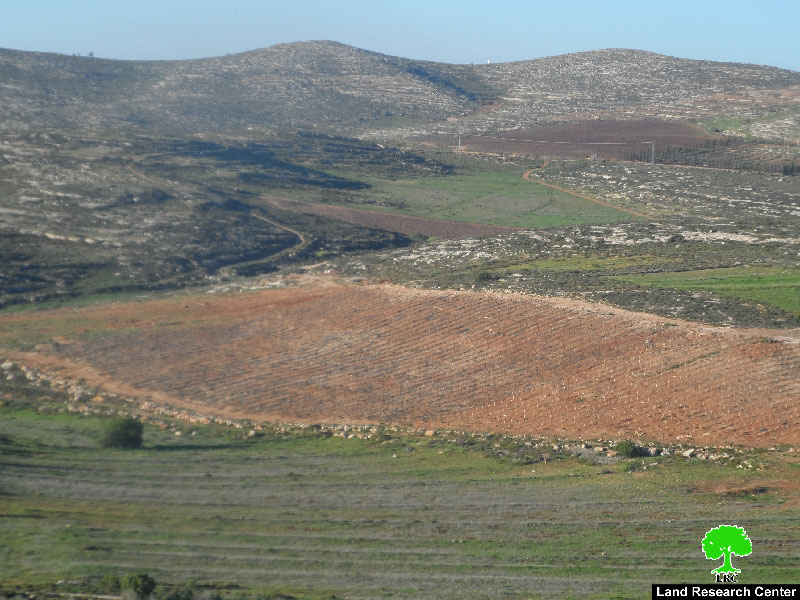 Pictures 3: The targeted land seized and replanted by colonists of Adi Ad
Within the same context, in summer 2013, the Israeli court of justice ruled that Adi Ad colonists' seizure of 24 dunums of Turmus'ayya was illegal. Despite that, the colonists still plant and plow the land under the protection of the Israeli army without giving any consideration to the ruling.
It is worth mentioning that Adi Ad was built on Al Mughayyir and Turmus'ayya lands as a response to the initiation of the second intifada in 2001.
Turmus'ayya[i]:
Located 25 km to the north east of Ramallah city, Turmus'ayya has a population of 3736 people (according to a 2007 census). Its total area is 18139 dunums, 1350 of which are built-up area. About 11218 dunums of land are under Area B (PA is in charge of civil matters with Israel responsible for security) and 6921 dunums are under Area C (Israel maintains full security and administrative control).
The Israeli occupation confiscated vast areas of the village for the benefit of colonies:
Shilo and Mizpe Rahel devoured 1023 dunums
The bypass road number 60 stole 12.5 dunums
i] Source: Geographic Information System- Monitoring Israeli Violations Team- Land Research Center
Prepared by
The Land Research Center
LRC