Kedumim colonists destroy 40 olive seedlings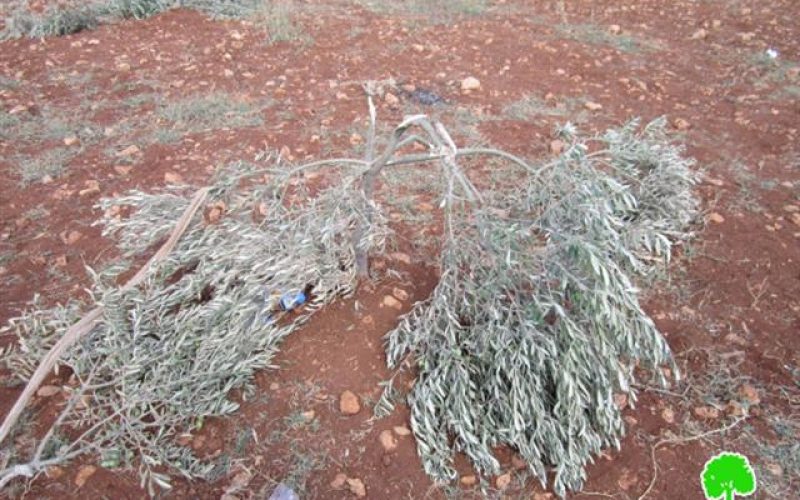 Violation: damaging 40 olive saplings
Location: Kfar Qadum/ Qalqilya governorate
Date: 02/03/2014
Perpetrators: Kedumim colonists
Victims: farmer Nathmi Eid
Details:
Within the Israeli series of harassments, farmers have to obtain permits to access their lands located nearby Kedumim. Farmer Nathmi Eid( 41) has always been insisting on checking his land to take care of it especially after planting new seedlings. Noteworthy, Nathmi has his farm in the area of Khirbet el-Natsh, 700m away from Kedumim. On morning of 02/032014, Eid and his five member family headed to their lands to find out that 40 of the newly planted saplings were cut off by colonists using sharp tools.
It should be marked that the area has been witnessing similar attacks. During the past five years, tens of violations were documented such like stealing agricultural tools, torching and stealing crops, and breaking into houses and attempting to set fire to them. The village of Kfar Qadum has 14 houses located on the closed road aligning with Kadumim, Because of the proximity between both, the houses and their owners have been undergoing frequent assaults and violations by colonists and the occupation soldiers since three years ago.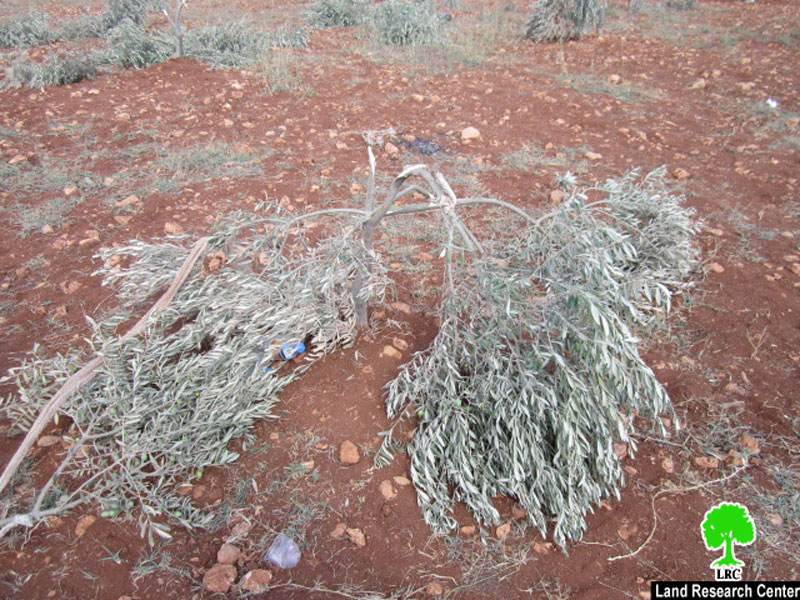 The chairman of Kfar Qadum village council Mr Samir al-Qadumi, to the LRC researcher stated that: "the colonists violations are done on systematic and pre-planned bases aiming at displacing the residents of the neighboring villages of Fira'ta , Amatin and Jiet. That facilitated lands confiscation and takeover but residents have always been standing up to defend their right to inhabit and use those areas.
About Kfar Qadum:
The town is located 25 km to east Qalqilya with a total land area of 20,000 dunums of which 1382 dunums is built-up area and 25000 dunums is pastoral areas. Noteworthy, more than 5000 dunums are subject to colonial interests especially Kedumim colony. The town has 85% agricultural lands that are planted with olives and the rest is arable lands. (source: the village council)
Prepared by
The Land Research Center
LRC