Stop-work orders for a house and sheds in Idhna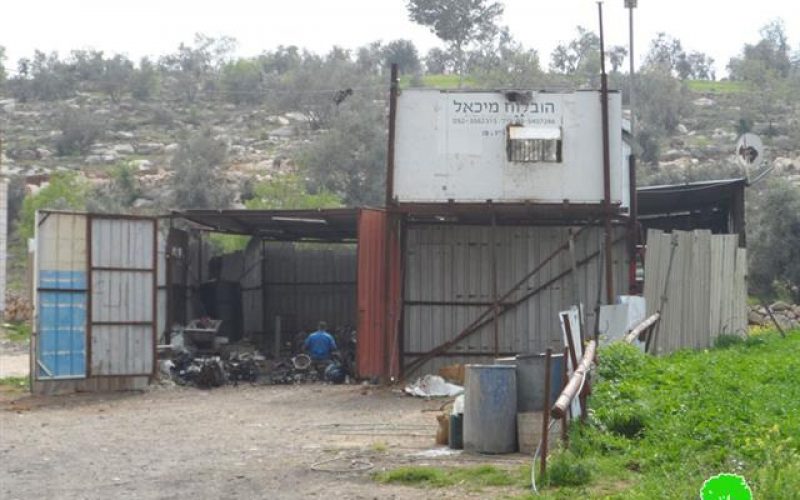 Violation: Issuance of stop-work (stop-construction) orders
Location: Beit Alban- Idhna/ Hebron governorate
Date: 16/02/2014
Perpetrators: The Israeli Civil Administration
Victims: People of Abu Ghahisha family
Details:
On February 16, the Israeli occupation authorities served stop-work (construction) orders on a house and sheds to people in Beit Alban, west of Idhna in the governorate of Hebron.
Officers of the Civil Administration accompanied by a force of the Israeli army broke into the area of Beit Alban where they handed the stop-work orders on the structures under the pretext of lacking a building permit. The orders asked for immediate halt of any construction work and set February 27 as a date for a meeting of the Inspection Sub-committee to be held in Beit El court to discuss whether to demolish the structures or return them to their previous status.
The targeted structures are a 2-storey house inhabited by the family of Abu Ghahisha as well as sheds made of metal slabs and used for junk recycling, which is the profession of the family. The table gives more details about the threatened structures:
Name

Family

Structure

Area/ m2

Year of construction

Order

Arafat Abu Ghahisha

8

Shed

150

2000

Shed

250

2000

Sufian Abu Ghahisha

2

Shed

800

2010

Mahmoud Abu Ghahisha

5

House

200

2010

Shed

200

2008

Shed

150

2008
*Source: Field Research- Monitoring Israeli Violations Team- Land Research Centre (LRC).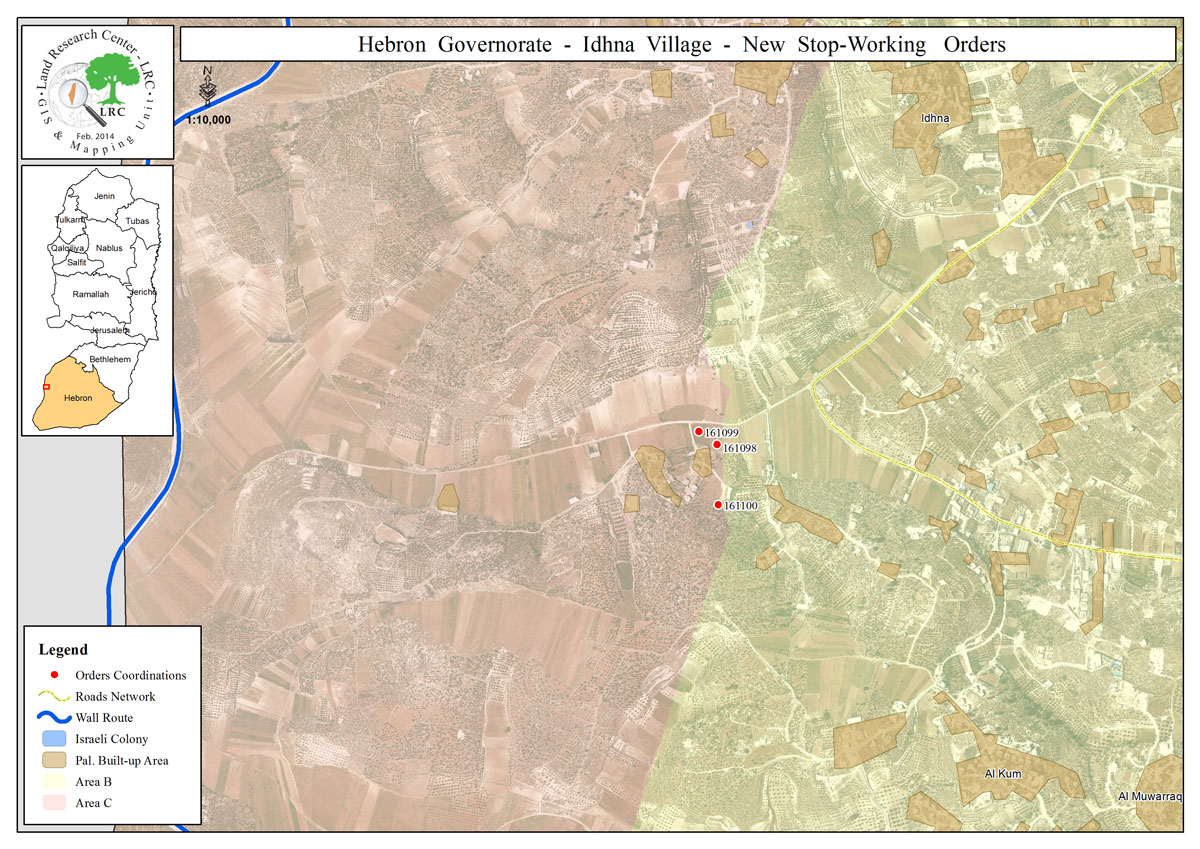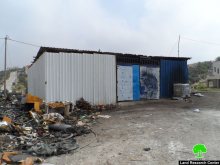 Pictures 1-6: The targeted structures
Prepared by
The Land Research Center
LRC