Israeli occupation uproots seedlings in Ras Atiya village, Qalqiliya governorate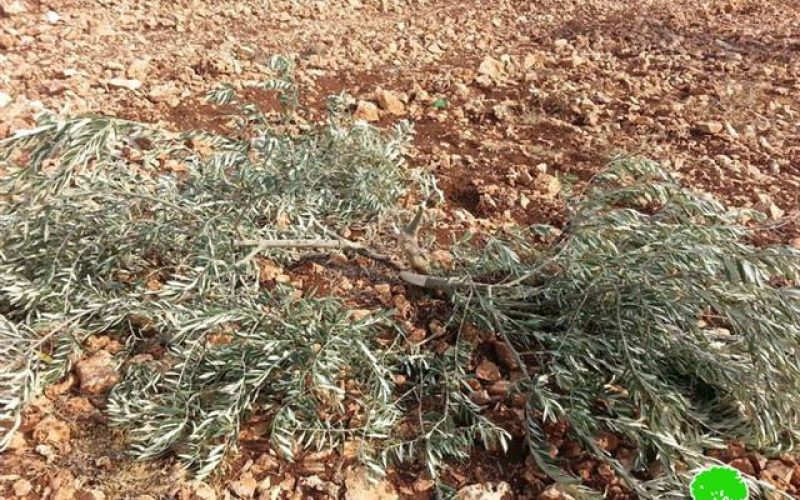 Violation: Destruction of 140 olive and citrus saplings
Date: 08/01/2014
Location: Ras Atiya village, Qalqiliya governorate
Victims: Farmers Khaled Nazzal and Saeed Muhammad
Details:
At 6a.m. of January 08, 2014, Israeli soldiers riding two bulldozers and three military jeeps broke into the village of Ras Atiya, south of Qalqiliya city, where the bulldozers embarked on ravaging nine agricultural dunums planted with olive, citrus, and guava seedlings estimated to be 3 years in age.
The Israeli occupation forces were not satisfied with only uprooting the seedlings but they also confiscated most of them and transported them to nearby Alfei Menashe colony.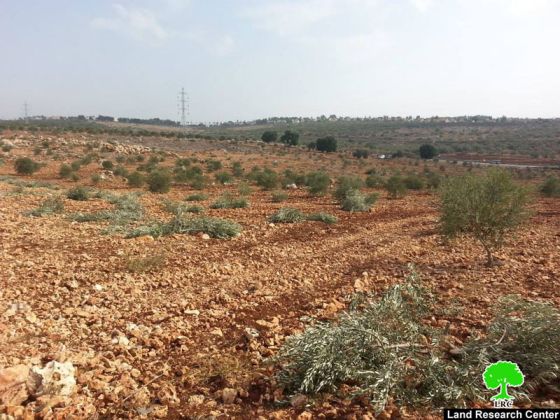 Picture 1: Some of the destroyed saplings
The targeted land where the seedlings were planted is in Khallet al-Asher area near the colony of Alfei Menashi. The occupation justified the ravaging act by claiming that the land is within what is known as "state property."
The table gives information about the destroyed plants in Ras Atiya:
Farmer

Family

Area/ dunum

Seedlings

Olive

Citrus

Guava

Khaled Nazzal

9

5

40

20

20

Saeed Muhammad

5

4

30

20

10

14

9

70

40

30
It is not the first time the olive trees and seedlings have been targeted with destruction and theft in Ras Atiya. In fact, the scenario is often repeated. The previous attack on the trees in the village took place in last December where colonists uprooted 70 olive trees.
Ras 'Atiya is 12 km south of Qalqiliya. The area of its agricultural lands reaches up to 2083 dunums, 1000 of which were confiscated for the sake of expanding nearby "Alfei Menashe".
Ras 'Atiya has a population of 1890 people who mainly depend on agriculture to get a living.
Prepared by
The Land Research Center
LRC