Colonists cut down 20 olive trees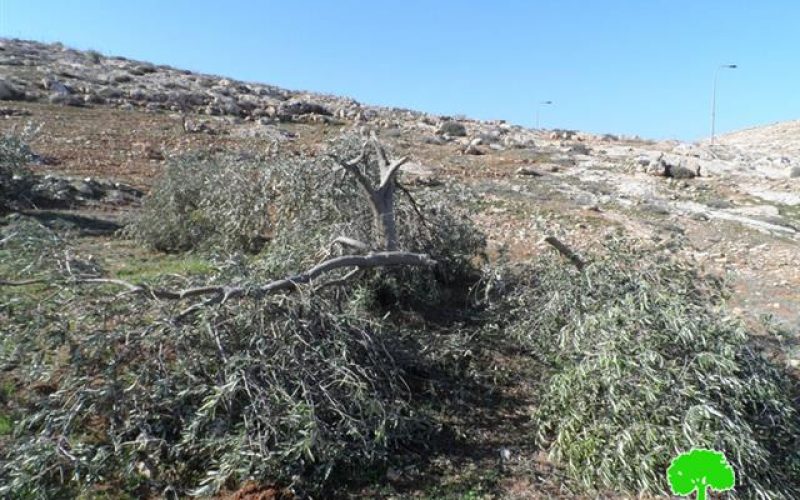 Violation: Destroying a number of olive trees
Location: Ash-Shuwaihiya, Yatta/ Hebron governorate
Date: 13/01/2014
Victims: People of al- Amor family
Details:
On January 01, 2014, a number of colonists cut down and chopped 20 perennial olive trees in ash- Shuwaihiya area, east of Yatta in the West Bank governorate of Hebron.
One of the victims, Ibrahim al-Amor (47), stated to an LRC field researcher that he received a call from the nearby al- Tawani village council informing him that colonists had attacked the olive trees on his land and relatives'.
Al- Amor pointed out that the head of the village council informed foreign activists residing in al-Tawani about the attack who contacted the Israeli police in turn.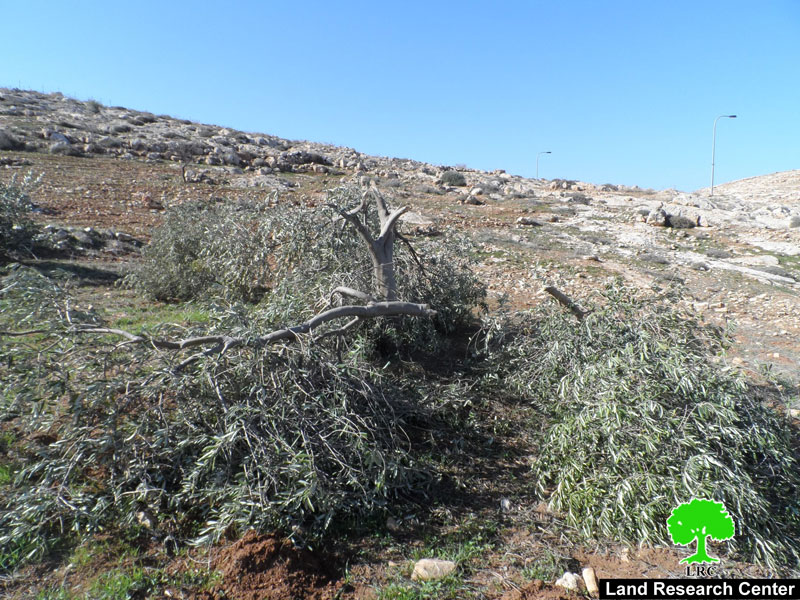 Pictures 1-5: Scenes of the last attack on olive trees
The Israeli police and army showed up at the location of attack where they examined the place and damage. They took pictures and asked the victims to file a complaint at the colony of Kiryat Arba'. The targeted farmland is adjacent to bypass road no. 317 which serves colonists only and connects colonies built on Hebron together. The colony of Avigal is only 1 kilometer to the east of the land while Maon is 1,3 kilometers to the northeast of it. The aggressors used saws and their hands to break the brushes of the trees. The table gives information about the names of the landowners whose property was attacked:
| | | |
| --- | --- | --- |
| No. | Name | No. of trees |
| 1 | Ibrahim al- Amor | 5 |
| 2 | Haidar al- Amor | 9 |
| 3 | Ismael al- Amor | 3 |
| 4 | Nafez al- Amor | 3 |
It should be marked that the attacked trees are 35 years old and the attacked area (i.e. ash-Shuwaihiya) in addition to al-Tawani and al- Hamra are known for being targets for recurrent Israeli attacks, especially on the olive trees.
Prepared by:
The Land Research Center