Uprooting and looting 78 olive trees in Husan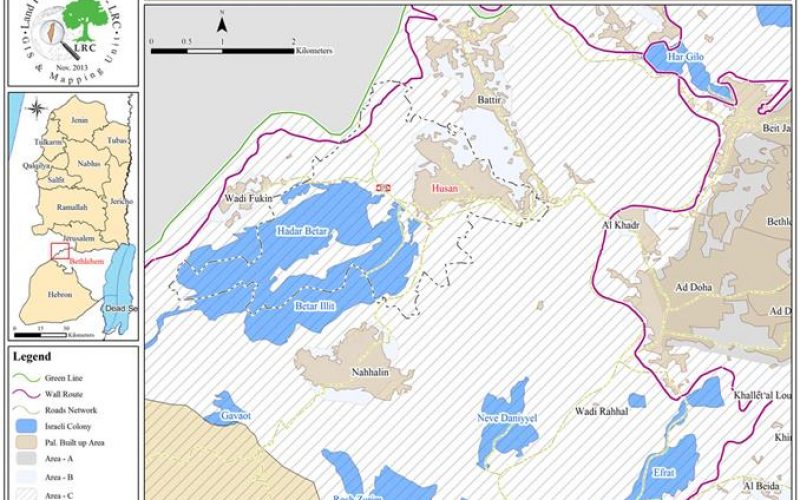 Violation: uprooting 78 olive trees( 6 aging and 72 seedlings)
Location: Husan / Bethlehem governorate
Date:04/11/2013
Perpetrators: Betar Illit colonists
Victims: Imad esh-sha'r and his brothers.
Details:
At morning of 04/11/2013, a group of right-wing extreme colonists from Betar Illit uprooted 78 olive trees of which 6 are aging Roman ones and 72 are recently planted seedlings(2012). The trees are owned by citizen Imad esh-Sha'r and his brothers whose land is located within the borders of Betar Illit. Residents had to go through very complicated procedures in order for them to access their lands, they would be asked for a permit from the administration office of the colony. Often, the citizen were denied permits with no reason to be mentioned.
It should be mentioned that colonist moved around 50 seedling of the uprooted inside the colony.
The affected citizen to the LRC researcher asserted that: "Despite all obstacles we face upon entering our lands, we still take care of them and are ready to do whatever to get in there. It is worth mentioning that we were beaten and thrown rocks on by colonists in many attempts to ban us from accessing our fields".
About Husan:
Husan is 8 km west of Bethlehem and is edged with Wadi Fukin (west) Nahhalin (south), Wadi Rahall (east), and Battir (north). It has a total area of 7360 dunums, 801 of which are built-up area. The Israeli occupation confiscated 2759 dunums to build Betar Illit and Hadar Betar colonies. Besides, bypass number '375 devoured 180 dunums.
The Apartheid Wall destroyed 124 dunums of Husan lands and isolated 150 dunums. According to the 2007 statistics, the village population is 5551 people.
According to Oslo Accords, 14% of Husan is under Area B (PA is in charge of civil matters with Israel responsible for security). However, most of the village lands (86%) is under Area C (Israel maintains full security and administrative control). Here are the area in dunums:
Area B (1036) dunums
Area C (6324) dunums
he geographical location of Husan and the partitions according to Oslo Accords
Prepared by
The Land Research Center
LRC