Setting 90 almond and olive trees on fire in Al Khader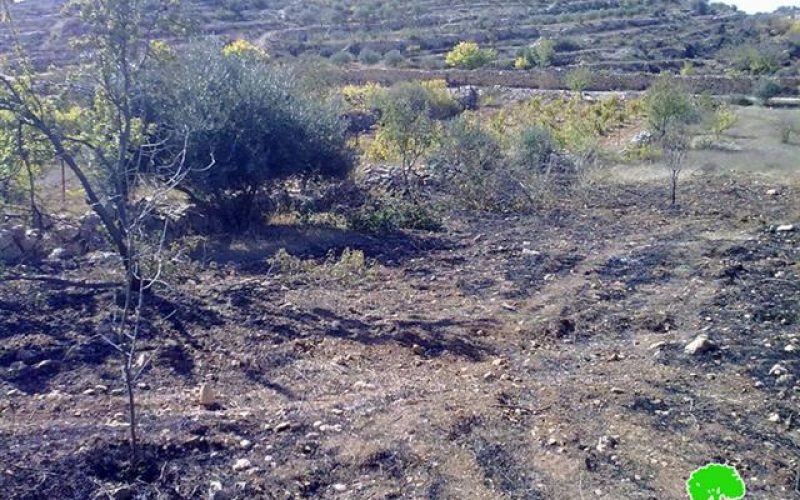 Violation: Total burn of 20 almond trees and 70 olive saplings
Location: Khadr village- Bethlehem governorate
Date: 27/10/2013
Perpetrators: colonists of Efrat
Victims: Heirs of Moses Da'do'
Details:
A group of radical colonists from Efrat set fire to 20 almond trees,15 years old , and 70 olive saplings. The land belongs to the sons of late Mosses Da'do' and is located in Wad Lebiar, adjacent to Efrat colony and a security road for Israelis. Landowners in the area are targets of attacks by extreme colonists who try to refuse them passage.
Mohammad Da'do' stated to an LRC observer that: "When I visited my land, I found traces of the fire the colonists made in my land. My heart sank. This is the land I have always taken care of."
Efrat colonists have their eyes on the pieces of land owned by Al Khadr farmers and adjacent to the colony. The landowners went to the specialized authorities to carry out all the legal procedures needed to protect their lands. The mayor of Al Khadr told an LRC observer that: "There is a ferocious wave of attack unleashed on the lands and farmers by the colonies and outposts surrounding Al Khadr and there is a concern and fear of this."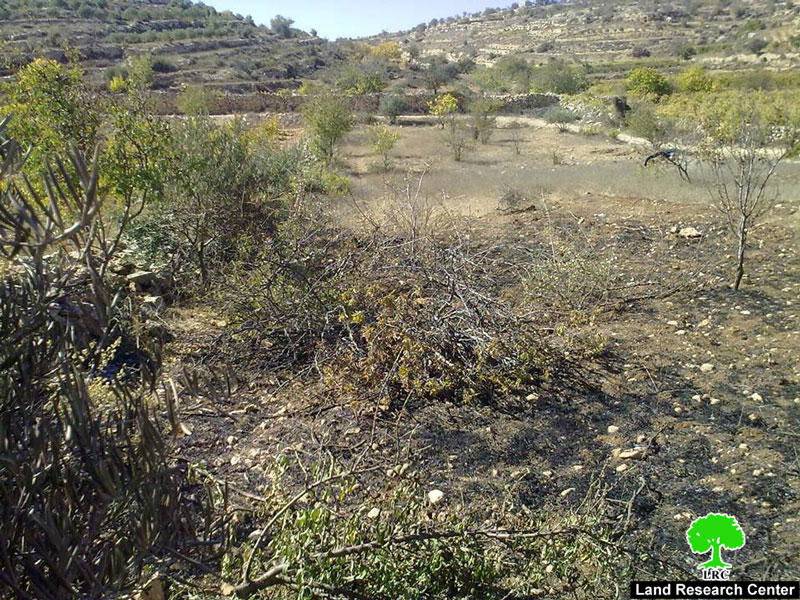 Picture 1: The burnt trees
Located 4 kilometer west of Bethlehem, Al Khadr village is surrounded by Beit Jala and Battir (north), Husan and Nahhalin (west), Ad Doha, Wadi Rahall, and Beit Jala (east), Wadi An Nais (south).
Al Khadr has a population of 9774 according to statistics conducted in 2007. It has a total area of 8279 dunums, 184 of which are built-up area.
The Israeli occupation confiscated 29 dunums of Al Khadr lands for Efrat and Daniel colonies. Efrat was built in 1979 and devoured 5.8 dunums of Al Khadr. It is inhabited by 7037 colonists. Daniel was built in 1982 and confiscated 23 dunums. 1073 colonists live in the colony.
Bypasses number 60 and 375 devoured more than 487 dunums. Not to mention the Apartheid Wall that destroyed 280 dunums and isolated 5638 dunums of the village. The Wall in Al Khadr is 2805 meters long.
According to Oslo Accords, 10% of Al Khadr is under Area A (PA has full civil and security control) while 6% is under Area B (PA is in charge of civil matters with Israel responsible for security). However, most of the village lands (84%) is under Area C (Israel maintains full security and administrative control). Here are the area in dunums:
Area A (808) dunums
Area B (475) dunums
Area C (6996) dunums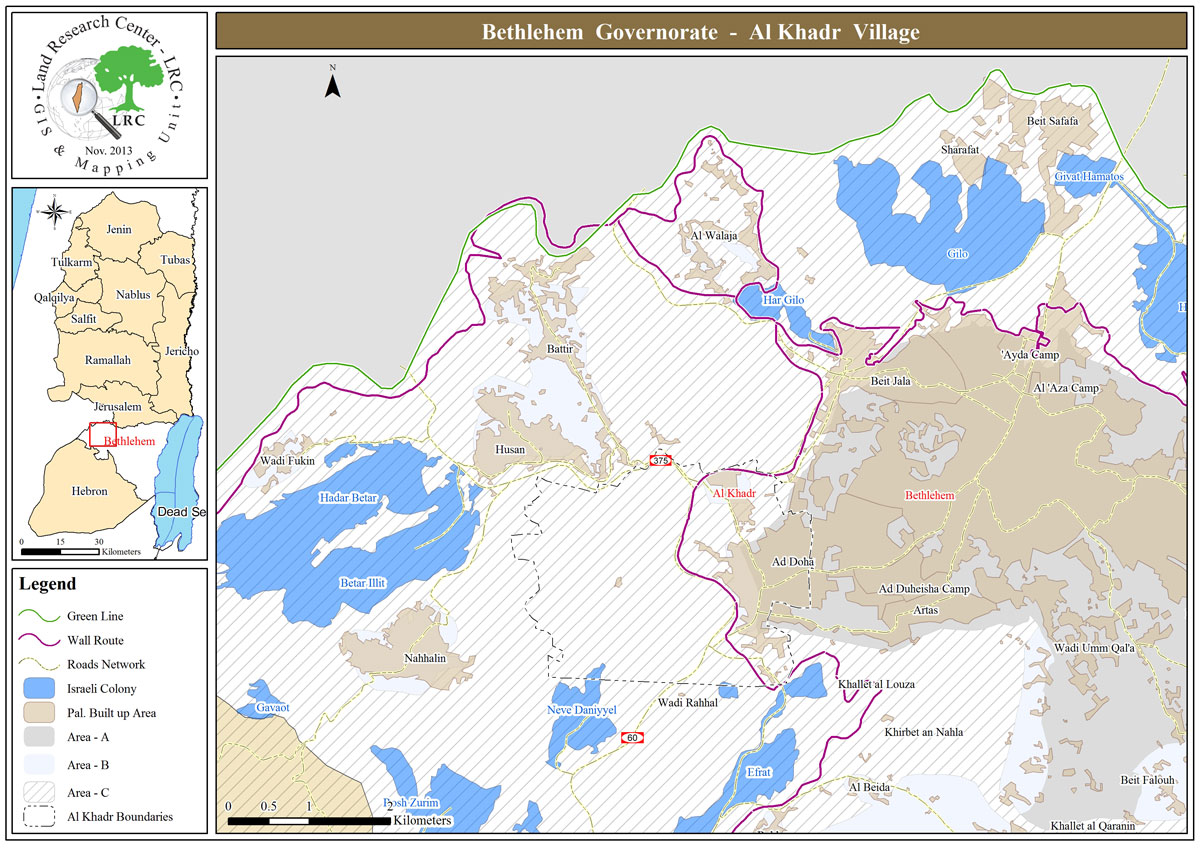 [i] Source: Geographic Information System- Monitoring Israeli Violations Team- Land Research Center
Prepared by
The Land Research Center
LRC