Starting building a new colony on Deir Ballut and Kfar ad Dik lands in Salfit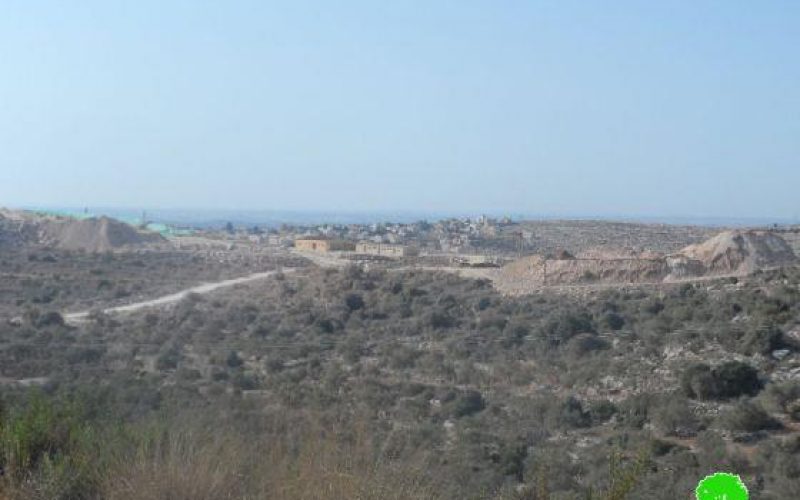 Violation: Building a new colony on Palestinian lands
Date: 01/09/2013
Perpetrators: the Israeli occupation army
Victims: the people of the two towns
Details:
The Israeli occupation machines plowed lands in Deir Abu Saman in preparation of land settlement in order to build a new colony named "Leisham" that will be an extension to "Alei Zahav" (Yoezer) colony. According to Haaretz newspaper (08/09/2013), the Israeli Ministry of Housing and Construction gave authentication to build the new colony which is expected to include 150 housing units according to the plan.
The colony will be built on Palestinian lands confiscated by the Israeli occupation in 2002 when they denied Palestinian farmers access to Kfar ad Dik and Deir Ballut villages under the pretext of security reasons.
Now after 10 years since the confiscation, the Israeli occupation is willing to build a colony on these lands which is considered a blatant contravention of all the international conventions and norms as well as theft to Palestinian lands.
Vast areas of Kfar ad Dik and Deir Ballut are being ravaged in preparation of expanding "Alei Zahav" and "Peduel" colonies on the lands of the two villages. The area of the ravaged lands is 3 times the area of the lands left not ravaged. This is a disaster especially that the confiscated lands are the liveliest and most productive due to their strategic location and soil fertility.
Peduel colony was founded in 1984 and in 2010 its built-up area is 573 dunums, 418 of which are confiscated lands from Kfar ad Dik. It has a population of 1088 colonists. Alei Zahav or (Yoezer) was built in 1982 and its built-up area is 290 dunums (according to 2010 data) and it was built on Kfar ad Dik lands. It has 424 colonists.