Setting 48 olive trees ablaze in Sarra and Tell villages- Nablus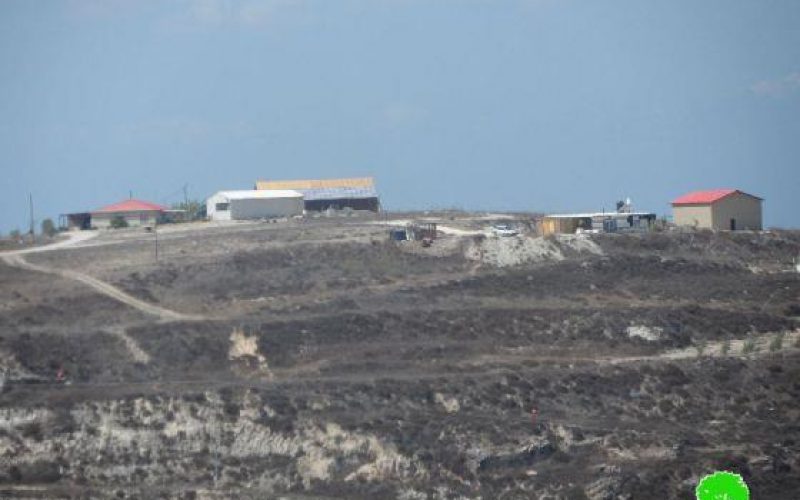 Violation: Setting fire to 48 olive trees leading to total damage of 9 trees and partial damage to 39
Date: 23/09/2013
Perpetrators: Colonists of "Gilad Zohar"
Victims: 3 families
Details:
As the olive harvest season approaches, attacks on olive trees have increased. On 23/09/2013, a group of radical colonists set fire to 48 olive trees on Sarra and Tell lands in the southern countryside of Nablus.
The Israeli occupation forces prohibited farmers from reaching the site on fire where many colonists stood watching while fires extended to eat more trees. The fire resulted in total damage of 9 olive trees and partial damage of 39.
The damaged trees are estimated to be 15 years old and are 600 m away from "Gilad Zohar" and the lands are adjacent to bypass '60.
The area has been under attack for the last 10 years; many trees were set ablaze and farmers denied access to lands nearby the colony.
The table gives information about the targeted lands in Sarra and Tell villages:
5

13

Total damage of 5/

the rest is partial

Omar Samara

8

14

7

7

Total damage of 3/ the rest is partial

14

Total damage of 1/ the rest is partial

20

48
*Resource: Field research- Monitoring Israeli violations team- Land Research Centre (LRC)
Attacks by "Gilad Zohar" are almost periodic and have different forms, some of which are: Setting crops on fire, attacking farmers, stealing crops, killing livestock, damaging equipment as well as attacking houses. During 1 year, 40 attack cases were recorded without any legal deterrent to stop colonists and their assaults. Palestinian farmers file suitcases and complaints against Zohar colonists to the Israeli Coalition but to no avail.
Picture 4: "Gilad Zohar" colony
Today after 13 years of the foundation of "Gilad Zohar", colonists continue to seize more lands. It has recently taken over 200 dunums of agricultural land and turned it into an agricultural kibbutz. It is worth mentioning that the Israeli army provides protection and security to colonists; the former have watchtowers stalled around the colony. The attacks of the colonists are organized by the grandchildren of Zohar, one of the most infamous and extremist colonists.