Damaging 34 olive trees in Tarmisiya/ Ramallah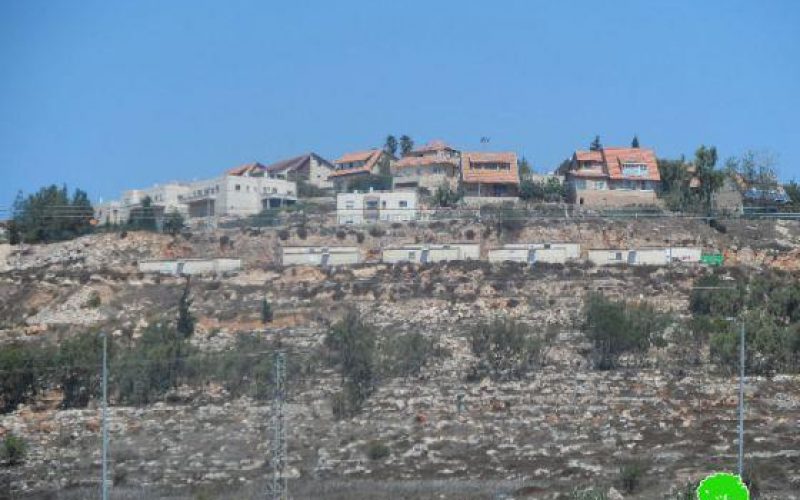 Violation: "Shilo" colonists damage 34 olive trees in Tarmisiya
Date: 08/09/2013
Location: Tarmisiya- Ramallah
Victims: A farmer named Awad Hazma
Details:
Every year as the olive harvest season approaches, colonists attack olive trees.
Tarmisiya witnessed yet another series of attacks on olive trees. On 08/09/2013, a radical group of colonists cut down and totally damaged 34 olive trees which are 15 years old in a region 300 m away from Shilo colony.
Colonists used sharp tools in cutting down tree trunks causing irreversible damage.
The damaged trees belong to a farmer of the name of Awad Hazma who works in agriculture and is the breadwinner for his 8-member family.
Shilo expansion:
Picture 4: Expansion works in Shilo
Shilo which is founded on Qariot and Tarimisiya lands undergoes expansions and construction of new housing units. No less than 15 housing units built outside the colony will be moved into the colony. Not to mention random mobile homes surrounding the colony.
Besides, colonists of Shilo fenced vast areas of Tarimisiya village land in preparation of confiscating it and annexing it to the colony. The targeted land is already confiscated by them for it is within the so-called buffer zone.
Most of these lands are planted with olive trees and whose owners are from Tarimisiya village and they are denied access for more than 10 years.
Tarmisiya in lines:
It is to the south east of Ramallah. It has a population of 4200 people. It is area is 18, 000 dunums according to data offered by the village council. 3,000 dunums is master plan while 4,000 are planted with vegetables and field crops.
7,000 dunums are under colonial control. From the north side of the town, there are Shilo and Shvut Rahel colonies. From the northeastern side, there is Adi colony.
Colonial activity in the region has a negative effect on the farmers and citizens of Tarmisiya. It has hindered the expansion of the village from east and north in addition to turning vast areas of land planted with olive trees into closed military zone farmers cannot get access to unless they have beforehand permissions from the so-called Civil Administration of the Israeli occupation.