Continuation of taking over two springs in the southern countryside of Nablus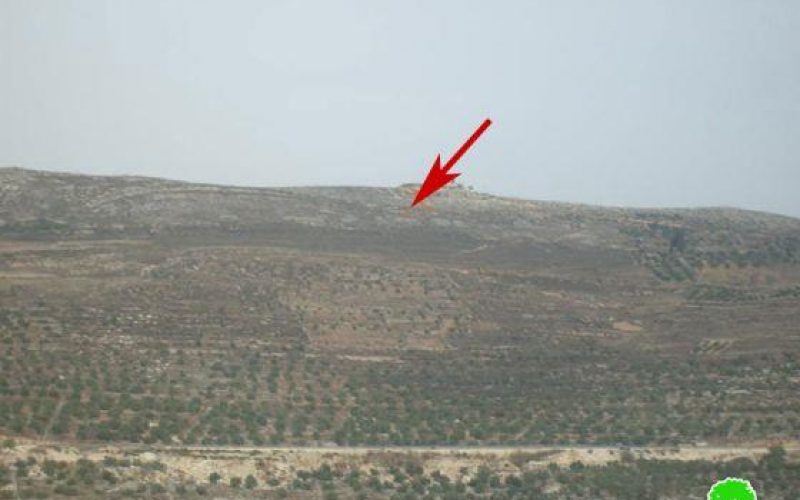 Violation: continual seizure of two water springs in Nablus countryside
Perpetrators: colonists of "Yitsihar"
Victims: people of Aseera and Madma villages
Details:
Springs are considered a natural water source used for irrigation and drink. But the Israeli occupation, through colonists, does its best to take over water sources in West Bank and use them in favor of the Israeli colonies where a colonist's share of water is ten times more than that of a Palestinian's.
People of Madma and Aseera villages have been denied access for 7 years to two water springs on the pretext of the proximity of the springs to "Yitsihar" colony.
Al-Thohor spring:
The Israeli occupation has been banning the village council of Aseera village from reaching a water spring in Al- Thohor which was, until 2004, a
drinking source for the inhabitants of the village.
Picture 1: The location of Al-Thohor spring
After 2005, the Israeli occupation sieges the spring and put it under the disposal of "Yitsihar" colonists. Thus, Aseera village lost a major water source and the village council has been trying to find a solution via human rights organizations but to no avail. There has shortage of water. A cup of water now costs them 15 NIS/ cup which is very expensive to a village where 60% of its residents are unemployed.
The head of Aseera village council commented on that when he said:
"The water spring was the village's paramount source of water. Farmers utilized their lands and used water for irrigation. For a long time, we had been known for our food security. But since the building of "Yitsihar" colony, our status went upside down. Colonists confiscated lands from farmers and denied them access and took over the water spring. The village changed from a self-sufficient place full with vegetables and water to a distressed place lacking water."
Al-Sha'ra spring:
In 2003, "Yitsihar" colonists set siege around Al-Sha'ra spring in Madma village. Since then, the people of the village have been denied access to it. The water spring used to provide water to 2140 people and meet 30% of their needs to water in winter and 10% of their needs in summer. Water was pumped through special canals to all over the village but they were under attack by colonists.
The village council keeps filing complaints to the Israeli police that has done nothing to stop the colonists' attacks
Picture 2: The location of Al-Sha'ra spring