Colonists Cut down Olive Trees and Expand a Colony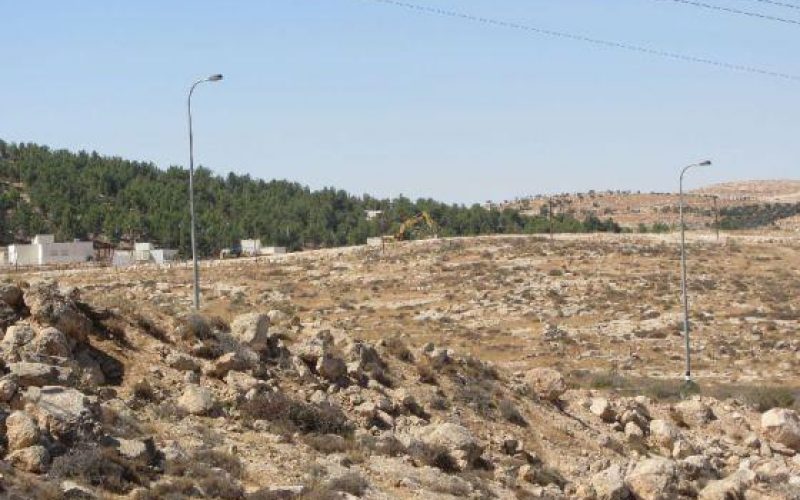 Violation: Cutting down olive trees and expanding "Maaoun" colony
Date: 15/08/2013
Location: East of Yatta/ Hebron governorate
Perpetrators: Colonists of "Maaoun"
Victims: Citizens of Yatta
Details:
Colonists of "Maaoun", which is built on the lands of Yatta, cut down 10 olive trees in Al-Hamra, east of Yatta in Hebron.
A citizen named Jom'a Rab'i explained that they found the trees cut down in the land of another citizen named Mohammad Rab'i on 15/08/2013. It was obvious that colonists used their hands and saws in cutting down the trees.
Photos 1-6: The uprooted trees
Rab'i also complained about the colonists' attacks on citizens and shepherds in his region saying that the latest of attacks was on 14/08/2013 when a group of "Maaoun" colonists attacked his children who were heading to Al-Hamra with a horde of sheep. The colonists were hiding behind the trees near the colony when they suddenly showed up, chased after the children and sheep and banned them from going to the pastures east of the town.
On 09/07/2013, the Israeli Channel 7 revealed that the "Israeli administration has proposed two plans to construct more than 500 colonial units, 230 of which are residential units in "Maooun" colony which is founded on the confiscated lands of east Yatta. Thus, colonists started digging and establishing the foundations. Heavy machines that are assigned to do the digging and land settlement showed up in the northwestern part of the colony.
Pictures 7-10: Land settlement work in "Maaoun" colony
source: Operation Dove- Pro-Palestine Italian volunteers