Stop-work-and- construction- orders for a grocery shop and public toilet in Hebron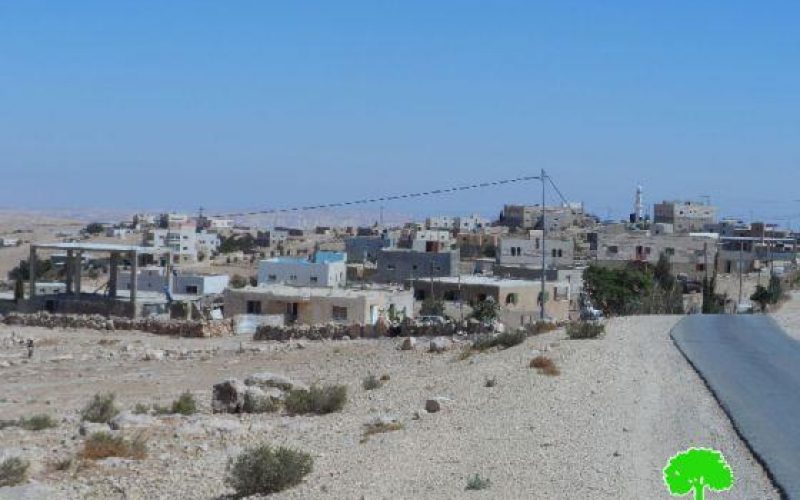 Violation: Stop work orders for a shop and a toilet
Date: 22/07/2013
Location: Az Zuwaidin- Yatta- Hebron governorate
Perpetrators: The Civil Administration of the Israeli occupation
Victims: People of the village
Details:
On 22/07/2013, the Israeli occupation authorities directed stop work and construction orders for a grocery shop and toilet in Arab Az Zuwaidin, east of Yatta.
Nayef Ka'abna told an LRC observer that officers of the Civil Administration of the Israeli occupation went to the village, placed the orders, and took photos of the grocery shop and toilet before leaving.
The warnings ordered stoppage of all construction work under the pretext of unlicensed construction and set 15/08/2013 for the meeting of the Inspection Subcommittee in "Beit El" to consider whether "to demolish structure or return it to its previous status." The orders also explained that owners can go to the Inspection Subcommittee and apply for a license or show the receipt of license application, noting that this does not guarantee their having the required license.
Pictures A, B: the orders
The grocery shop is owned by Nayef Ka'abna who used it for selling car oils and petrol. The shop is a source of income to the family who are about 40 people. The shop was built in 2012 and is 70 m2 in area.
Picture 1: The targeted shop
The toilet is 40 m2 in area and was built in preparation for building a mosque in the area. The toilet was meant to serve worshippers when the mosque is built. The building of the mosque was put on hold after receiving the order regarding the toilet.
Picture 2: The targeted toilet
Citizens of Ka'abna pointed out that they went to "Norwegian Refugee Council" in Hebron and informed them about the orders. They also went to "Saint Eve" institution in order to defend their property and protest against the Israeli orders.
Ka'abna:
Picture 3: Arab Az Zuwaidin- Ka'abna- east of Yatta
Located east of Yatta and north of "Karmel" colony, Ka'abna has a population of 1200 people who work in agriculture and sheep grazing. It is linked with a divergent paved road from bypass '60. Ka'abna has water and electricity nets as well as a high school, mosque, and clinic.