Stop-Construction Orders to Four Families in Nablus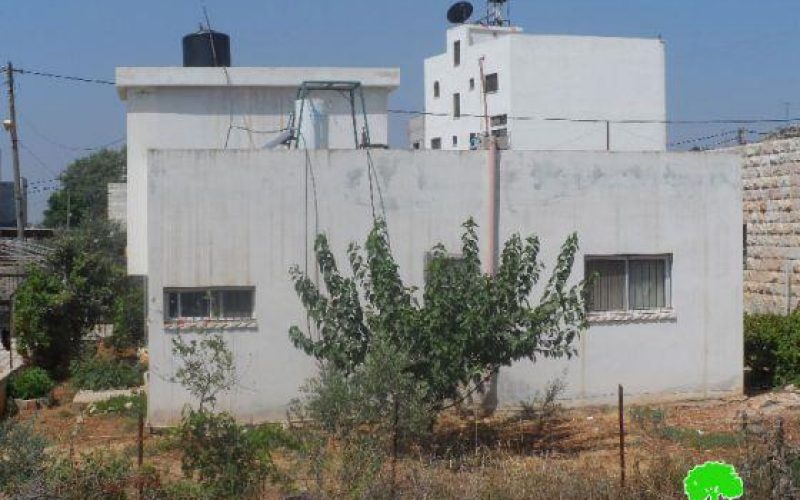 Violation: Ordering 4 families to stop building
Date: 14/07/2013
Perpetrators: The so- called "Subcommittee Inspection" of the Israeli civil administration
Victims: 4 families, i.e. 18 people, 8 of whom are children
Details:
The so-called "Subcommittee Inspection" of the Israeli occupation delivered orders for 4 families from Aqraba town to stop building their houses under the pretext of being unlicensed in the area classified "C" according to Oslo.
According to the orders, the Israeli occupation gives the affected people a respite till 24/ 08/2013 as a final date to finish the procedures of getting a license. This is the same date set for the meeting of Organization and Construction Committee in Beit El to discuss the issue of these buildings.
It is worth telling that in Aqraba town there are more than 28 buildings t hreatened of stoppage of building since 2008 and until today, according the data available in the town council. The ever-increasing population in the town propelled many to build in the area C according to Oslo. That action gave the Israeli occupation a pretext to issue orders to stop building, and not allowing the town to expand at the very same time. This puts a great pressure on people, making them consider leaving.
The table provides general information about the threatened building in Aqraba:
Area
m2

1-story house and a basement

1-story house and a basement

680

20

8
Information about Aqraba:
It is located south east Nablus. Its area is 34,000 dunums after the land confiscations it went through. 62% of the land is planted with olive and almond trees.
Since the second intifada in 2001, the unemployment rate have increased in the town due to the Israeli practices that take the shape of closing the land occupied in 1948 and denying Palestinians access.