Marking 2268 Olive and Citrus Trees for Removal in Salfit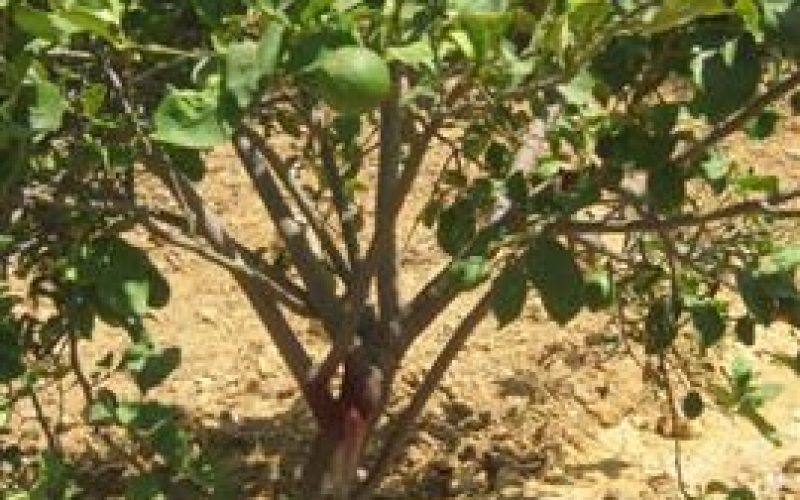 Violation: Marking 2268 olive trees and citrus trees in order to be uprooted
Date: 7/07/2013
Perpetrators: Israeli Environment Ministry
Victims: 21 farmers
Violation:
Qana Valley, north of Salfit governorate, witnessed yet another Israeli attack. The Israeli occupation doesn't allow Palestinian farmers to use the land in the valley or plant it. They cut down trees and build colonial roads. They even go as far as soaking the valley with sewerage water. On 7/07/2013, the Israeli occupation marked 2268 trees in Qana valley in preparation to uproot them. What is so called the Israeli Environment Ministry justified the action by saying that the trees were illegally planted in what they call a natural reserve in reference to Qana valley.
The trees are estimated to be 3-10 years old and are owned by 21 farmers from Deirstia village.
The schedule shows general information about the trees targeted by the Israeli occupation:
Source: Field Research- Dept. of Israeli Violation Inspection- Land Research Centre , July 2013.
Qana valley in lines:
The valley lies in the northwestern side of Deirstia village . Most of the land in the valley is owned by farmers living in Deirstia. The area of the land is about 10, 000 donums and is considered a natural reserve according to Oslo. It also has 10 water springs.
On the land of the valley and the surrounding region, six colonies were built, one of which is Amano'el that uses the valley for dumping sewerage water and thus polluting it.
The valley overlooks "Yaker" colony from the southern side and near to is "Nofem" colony. From the north side, there are three colonies surrounding the valley and they are: "Karni Shamron", "Jannat Shamron", and "Maa'ni Shamron".
Feelings of insecurity as a result of consistent attacks from the colonizers have badly affected the agricultural industry and the area of agricultural land in the valley. The unfair laws by the Israeli Environment Ministry have also contributed to the bad status since it hinders Palestinians from taking advantage of most of the land.