The Israeli occupation makes two families homeless in al Ras al Ahmar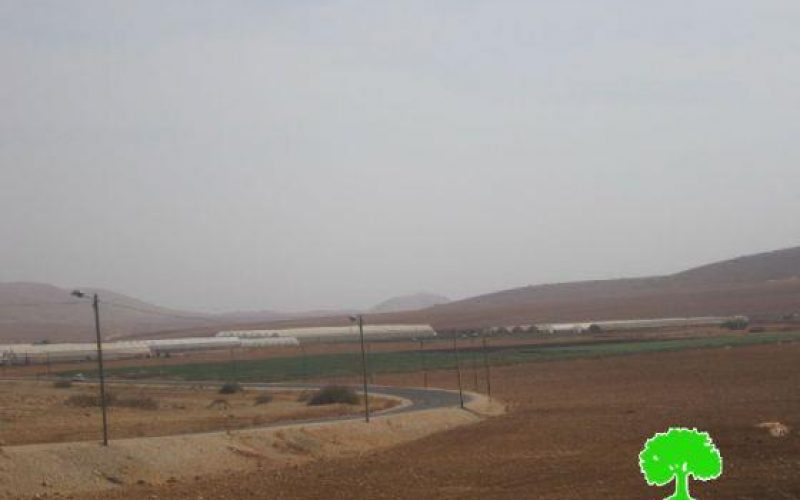 Violation: The Israeli occupation displaces two families
Location: Khallet al Ras al Ahmar- Tubas governorate
Date: 30/06/2013
Perpetrators: The Israeli occupation army
Victims: 2 families consisting of 12 people including 6 children
Details:
Hasan Bani Oudeh (47) was wholeheartedly disheartened to find himself along with his family homeless after the occupation confiscated their tent that was donated by one of the human rights organizations. The tent was a temporary shelter for the family after the occupation demolished their sheds on June 27, 2013. That demolition operation made the family live in the open air.
While the Israeli occupation is ravaging lands and expanding colonies, it is carrying out large- scale demolishing operations in the Jordan Valley.
On June 30, 2013, and after less than 36 of the demolition operation carried out in the north part of the Valley, the occupation confiscated the tents that were offered to homeless people as a temporary solution. Israeli soldiers moved the tents to a military base nearby using a Mercedes car of a Palestinian named Isam Bani Oudeh. They put the car and what was inside it under detention.
The Jordan Valley is one of the frequent targets of the Israeli occupation. A visitor to Ras al Ahmar, for example, would definitely notice the disparity between the Bedouin dwellings that are barren and yellow in color and the Israeli agricultural colonies which are vivid and green in color.
Palestinian people are not allowed to reclaim their lands nor build new structures, while colonists are allowed to undergo expansion.
Notwithstanding, the ihabitants of Ras al Ahmar are steadfast and refuse to leave their lands. They have all the legal deeds that prove their possession of the land. They would not leave the area for Israel's right wing government and its colonial plans.