Israeli Stop-work orders for 14 residences and 17 sheds in Jiftlik village– Jericho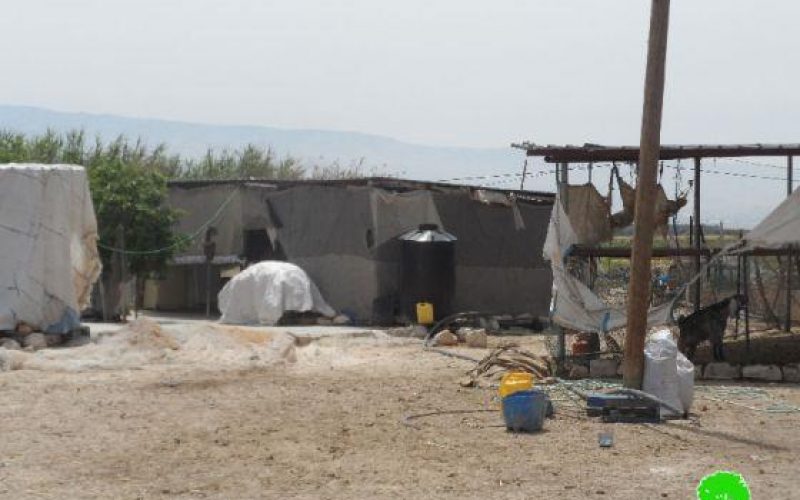 Violation: stop-work orders for 14 residences and 17 shed.
Date: May 6, 2013.
Location: Jiftlik – Jericho.
Victims: 21 Bedouin families (65 people including 34 children).
Details:
On May 6, 2013, a large Israeli force broke into Abu al Ajaj area in the eastern side of Jiftlik village where they handed 12 families stop-work orders for their agricultural and residential structures.
The orders said that the structures that are located in area classified 'C' according to Oslo Accords were unlicensed.
A hearing session will be held on august 2, 2013 in Beit El Military Court in regard to the structures.
Omar Id'es, one of the victims, said: "we have been living in the area since 1979, long before the establishment of the nearby colony of Miswa; despite that, the Israeli measures of demolitions, arrests, harassments were unstoppable. The area suffered from four demolition campaigns in recent years."
Table 1: threatened structures according to the most recent orders:
area (m2)

area (m2)

Total
*source: Field Observations – Monitoring Israeli Human Rights Violations Team – LRC