Israeli dozers demolish a residence in Al Mukabber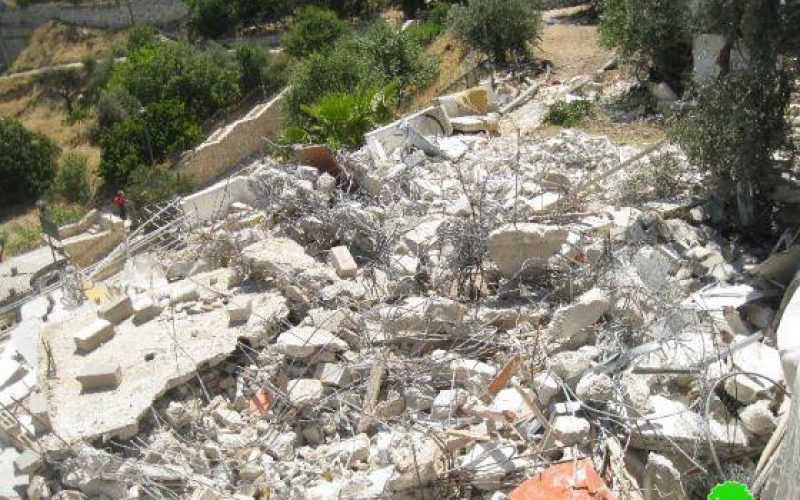 On May 21, 2013, the Israeli dozers leveled a residence in Jabal al Mukabber on the pretext of unlicensed construction.
The residence, property of Thaer al Qaq, is 110 m2 in area and was built over a 500 dunum plot.
It was inhabited by Thaer, his wife, and their 2.5 years old baby.
Thaer commented on the attack, he said: "the house was built in 2000, during construction, officers of the Israeli Municipality in the Occupied City handed us a stop-work order.
After ten years in the Court rooms and numerous construction license applications I received nothing but 59,000 NIS in fines.
On May 21, 2013, I received a phone call from one of my neighbors saying that a large Israeli force is preparing to raze the house.
I rushed to the site and demanded speaking with the officer in charge; he told me that they are clearing the contents of the house in preparation for demolition.
I had an argument with him before being pushed aside by the soldiers.
At 9:00 am, the dozers razed the residence which cost me over 180,000 NIS to build.
We spent the first night after demolition at my brother's residence in Silwan and now I am looking for a house to rent".
The house turned into rubble.