Killing Cattle in the Jordan Valley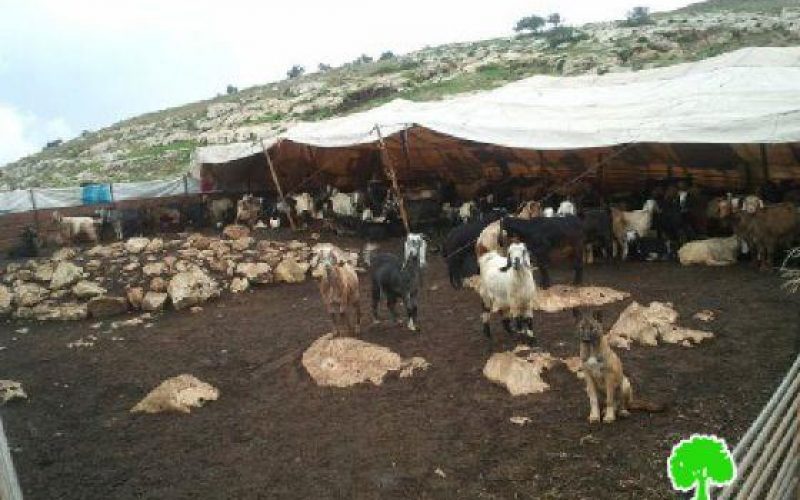 Violation: killing cattle using toxins.
Date: April 11, 2013.
Perpetrators: colonists of Meskiot.
Details:
Abed Bani Odeh, 53, was sorrowful to see his sheep falling dead one after another due to toxins that were sprayed by colonists nearby Meskiot colony.
2 weeks earlier, eyewitnesses saw a group of colonists roaming the fields and spraying a liquid on the plants.
The farmers took a sample of the liquid to the Ministry of Agriculture labs in Tubas where they found that it is an extremely toxic substance.
The locals warned of herding in the area but it was a bit too late for Abed who lost 5 goats.
Aref Darghma, Head of the Bedouin Council in al Maleh area said: "it is not the first attack and surely it won't be the last; every breeding season the colonists commit such a crime in a way that reflects their hatred. The only losers are the Bedouins living in the area, those who depend on herding in their living; however, the occupiers insist on destroying the basics of life".
Cattle are being targeted by Israeli troops and the so-called Environmental Protection Agency; the Israeli classify the area as a closed military zone, inaccessible by the Palestinians.
Livestock in the Jordan Valley is the source of 70 % of the red meat in the West Bank in addition to being the main source of income for many families in the area.
The Israelis have set numerous plans to destroy the Palestinian existence by demolishing houses, confiscating lands, properties and cattle.