Expansions in Salit Colony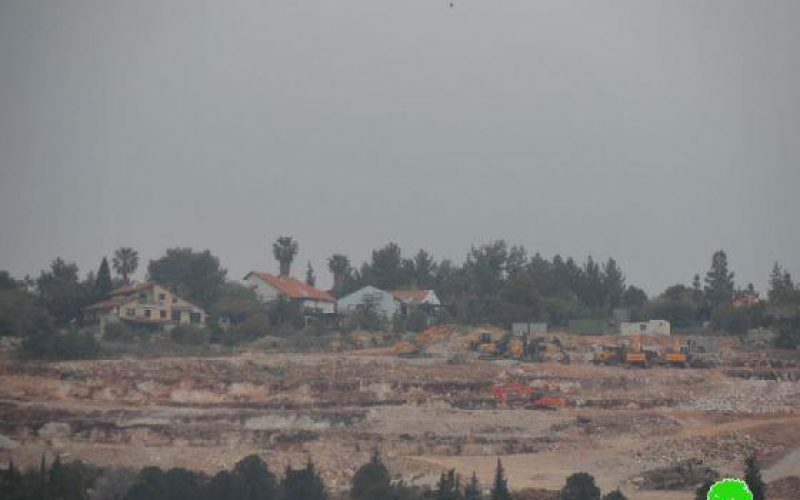 Violation: continuous expansions in Salit colony.
Location: Palestinian lands isolated to the west of the segregation wall – Kafr Sur village.
Details:
Israeli dozers continue to level the lands isolated behind the segregation wall in Kafr Sur village. The work is being carried out outside the boundaries of the colony; at least 200 dunums of Palestinian agricultural lands has already been leveled. The construction of the Israeli segregated wall resulted in the isolation of over 4000 dunums of Kafr Sur lands; this facilitated the colonists takeover of these lands and using them to serve their colonial purposes.
Picture 1-4: expansions in Salit
An overview of the colony:
Salit is located to the south west of Tulkarm; it was established in 1979 to reached a total area of 1475 dunums including 700 dunums of built up area. The colony is built over the Jordanian Government properties as the lands are registered by the Jordanians as public properties; it is also built over 125 dunums of Palestinian private properties.
The colony holds within its borders a number of chicken farms and blacksmith workshops; it also holds a number of playgrounds, a medical center, a nursery and a kindergarten. The colony resulted in the isolation of 4000 dunums of Palestinian agricultural lands while the segregation wall ensured the annexation of these lands.
A 2-km-long bypass and a sewage network that were built to serve the colony added to the misery of Kafr Sur villagers knowing that the sewage network pumps the sewage towards the agricultural fields.