Demolition of a Shed in Ad Deirat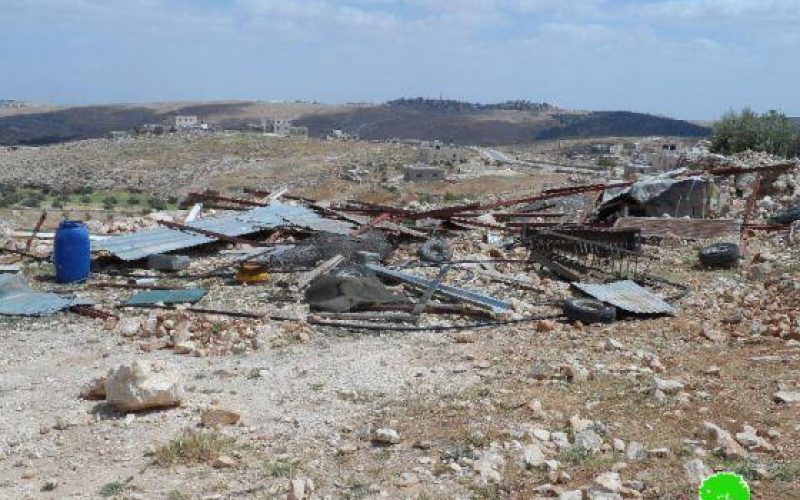 Violation: demolition of a shed.
Date: April 9, 2013.
Location: Ad Deirat – Yatta.
Perpetrators: the Israeli Occupation Army.
Details:
On April 9, 2013, the Israeli Occupation Army demolished a shed in Ad Deirat village near Yatta; the shed was the property of Ali al Udra. The owner said that Israeli troops accompanied by a jackhammer set siege around the shed before turning it into rubble. He added that he used to use the shed as a shelter for camels and cattle ; it was built in 2012 with a total area of 160 m2. The owner pointed that he received a stop-work order for the shed in November, 2012 followed by a demolition order in December, 2012.
However, he brushed the orders aside because of the high cost of the objection procedures and out of belief that he will never be granted a construction permit.