Demolishing a Barn in Al Baq'a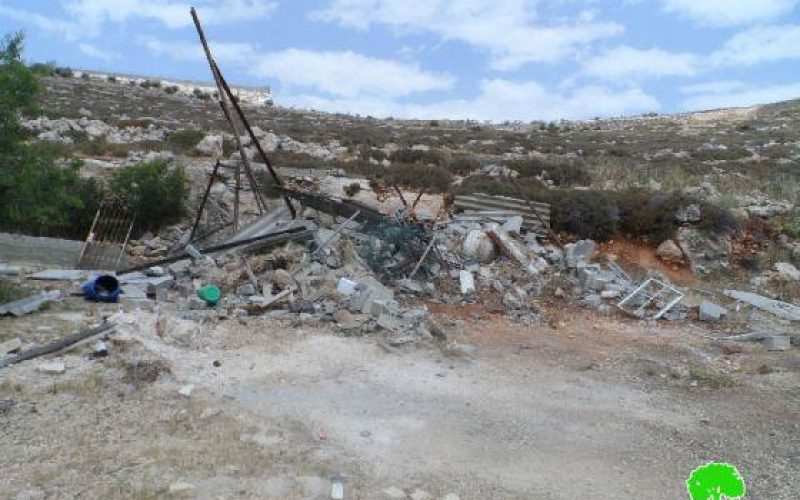 Violation: demolition of a barn.
Date: April 23, 2013.
Location: Al Baq'a – Hebron.
Perpetrators: the Israeli Occupation Army.
Victim: Faraj Jaber.
Details:
On April 23, 2013, the Israeli Occupation Army demolished a barn in Al Baq'a neighborhood in Hebron city.
The owner, Faraj Jaber, said that Israeli soldiers, a dozer, and some civilian workers set siege around the area before razing the barn.
The owner emptied the barn before the demolition took place.
Picture 1-3: the remains of the barn
The barn was 30 m2 in area and was built in 2007.
Faraj said that he received a stop-work order for the barn on April 19, 2013 but he was not able to object to the order or react in any way as demolition took place 4 days later; he never received a final demolition order.