Colonists set olive saplings ablaze and use agricultural lands for sheep grazing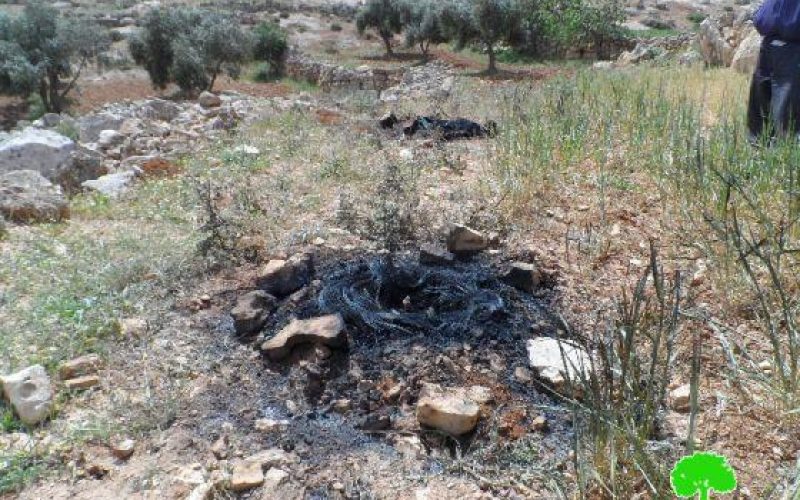 Violation: Setting fire to olive saplings and using agricultural lands as pastures
Date: 03/04/2013
Location: Yatta-Hebron governorate
Perpetrators: colonists of Maon
Victims: Ibrahim Rabi
Details:
On 03/04/2013, colonists of Maon burnt 2 olive saplings aged two years in a land that belongs to a citizen of the name of Ibrahim Rabi, in Yatta, Hebron.
Rabi told an LRC observer that 3 colonists broke in to his land at noon, attacked Rabi orally and threw stones at him while he was planting his land. After Rabi left, they set fire to his olive saplings.
Rabi pointed out that fire ate 2 car wheels used as pots. He also said that the Israeli occupation police showed up at the place after being called after by some international supporters. The police investigated about why the burnt car wheels were used as pots and nothing more.
Colonists also let out their livestock into Rabi's land where they damaged about 100 dunums planted with grains.