3 Stop-work Orders in 'Ein Hilwa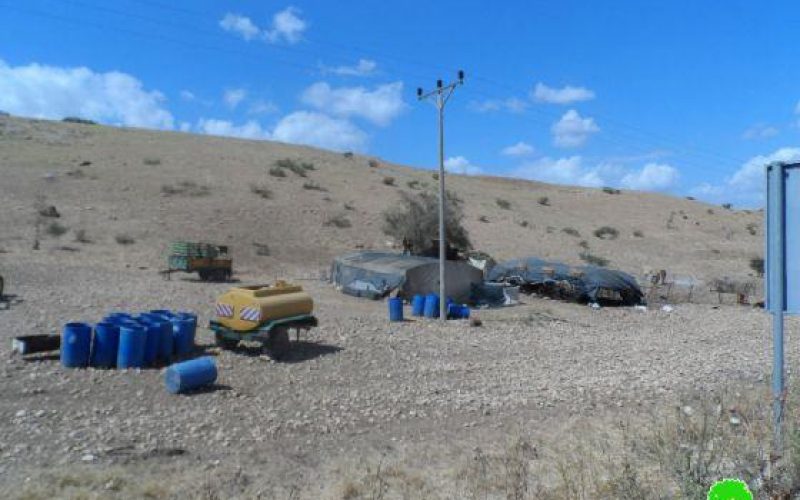 Violation: 3 stop-work orders for residential and agricultural structures.
Date: April 10, 2013.
Perpetrators: the so-called Organization and Construction Committee.
Victims: 3 Palestinian families (16 people including 4 children).
Details:
On April 10, 2013, a large Israeli force broke into 'Ein Hilwa in the Jordan valley where they swerved 3 families demolition orders for their structures.
The orders were issued under the pretext of unlicensed construction in area classified 'C' according to Oslo.
Picture 1-2: threatened structures
The order set May 7, 2013 as a date of a hearing session to be held in Beit El Military Court in regard to the structures.
Area (m2)
'Ein Hilwa, like many other communities in the Jordan Valley, are suffering from the endless Israeli measures. All of the village lands, over 3000 dunums in area, are classified as closed military zones which largely affected life there. The inhabitants number was reduced to only 250 people.
The Israeli Army acts like there are no Palestinian residents in the area as trainings take place with no respect to the citizens while colonies are expanding on an unprecedented rate.