Israeli troops confiscate two cows in Furush Beit Dajan Village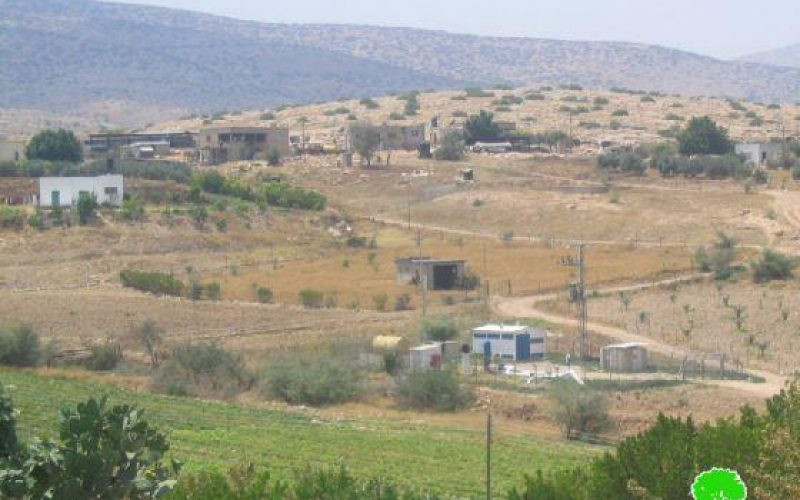 Violation: Israeli troops confiscate two cows in Furush Beit Dajan Village.
Date: February 5, 2013.
Victim: Ayman Hammad.
Details:
Furush Beit Dajan is a Palestinian village located in the heart of the Jordan Valley; it is considered a closed military zone according to the Israelis rendering the village a subject for Israeli aggressions; the village also lacks the basic services. The village is also surrounded by a number of Israeli colonies.
On February 5, 2013, the Israeli Occupation Army confiscated 2 cows from the village; the Israeli troops claimed that the cows were in a closed military zone and had to be removed. The Israeli Occupation Army also penalized the owner an amount of 2300 ILS.
Ayman Hammad is the sole supporter of an 11-member-family that includes 7 children, one of them is handicapped; he stated: 'that is not the first confiscation and it won't be the last; the same happened to Ahmad Qara'een when they confiscated 9 goats. The Israelis have been using inhuman measures against the villagers including raids, attacks against shepherds and cattle and the confiscation of cattle and property'.
Azem Mohammad, a member of Beit Dajan Village Council, said that the Israeli measures have forced a large number of villagers to immigrate, he said that the village population was around 6000 in 1966 but nowadays it is only 1200.
It is worthy to mention that the Israeli Occupation Authorities captured around 10,000 dunums of the village lands since 1967 for the establishment of al Hamra colony. The condemned village lost all of its fertile lands and natural resources.