Construction of a New Section of the Wall In Azzun Atma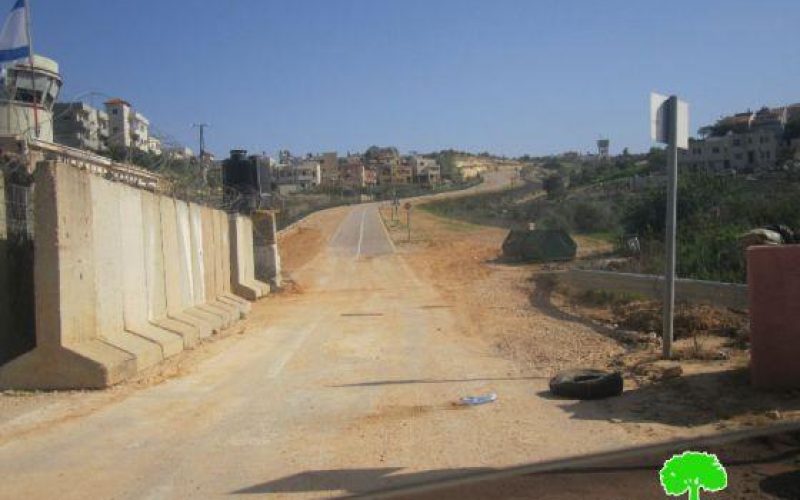 Violation: the Israeli Occupation Authorities commence on the construction of a new section of the wall near Azzun Atma.
Date: January 20, 2013.
Details:
On January 20, 2013, Israeli dozers embarked on the construction of a new wall section on the eastern side of Azzun Atma to the south east of Qalqiliyya. When completed, this section will have drastic effects on the villages of Mas-ha, Az Zawiyya, and Azzun Atma as it will detach the villages and isolate huge areas of agricultural lands.
In addition, it will severely damage the infrastructure in the area and hinder the development of these villages. Fayeq al Shikh, 66, one of the victims of these Israeli measures is threatened to lose the only source of income for his 12-member family who depend on agriculture in their living. He said: 'I own a 15-dunum field which I inherited from my father, the Israelis confiscated 7 dunums in 2008 for the expansion of Shiar Tikva colony. We pleaded to the Israeli Occupation Authorities many times to grant us access to these lands but our efforts were futile despite the fact that we had deeds proving our ownership. The rest has greenhouses and planted with seasonal crops but we were never left alone as we recently received an order saying that the segregation wall will penetrate these lands rendering it inaccessible and having significant effect on my family's only source of living'. He wondered what is left to his family after losing their only source of income…
It is worthy to mention that Fayeq's case is one of many similar ones around the West Bank which have been suffering because of the Israeli Occupation measures which is slowly turning the Palestinian countryside into rubble. Abdul Kareem Ayyub, the secretary of Azzun Village Council and a human rights activist, said: 'the newly constructed section of the wall will deprive the people of Azzun from their right to use over 70 % of their lands. The Israeli operations are organized crimes seeking more conflict and destruction not peace or stability.'
Azzun Atma is inhabited by around 1500 people who largely depend on agriculture in their living. The village is surrounded by the Israeli colonies of Oranit, Shiar Tikva, and Elkana in addition to the segregation wall. It is only 1 km away from Kafr Qasem town, beyond the green line.