Colonists plant Olive Seedlings in Palestinian Private Property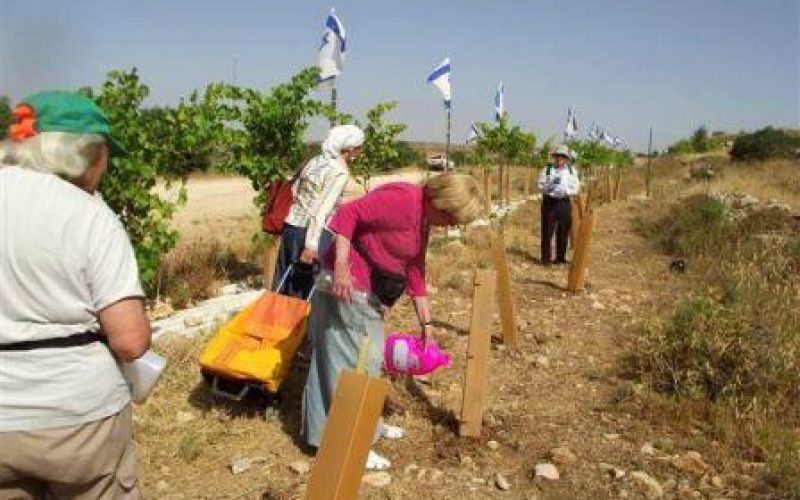 Violation: colonists plant Palestinian lands with olive seedlings in a step towards capturing these lands.
Location: Khallit al Fahem in al Khader – Bethlehem.
Date: January 25, 2013.
Perpetrators: colonists, under the protection of the Israeli Occupation Army.
Victims: villagers of al Khader.
Details:
On January 25, 2013, colonists of the so-called 'Women in Green' group, led by Nadia Matar, planted a large number of olive seedlings in Palestinian agricultural fields in al Khader which is edged by the colonies of Eleazer and Ezyon. The colonists were protected by tens of Israeli soldiers.
Nadia Matar, a colonization activist, called the colonists to participate in this day by sending invitations through the social networks; she called for the importance of capturing these lands.
Tens of villagers stood in the face of colonists and clashes erupted, but the armed soldiers pushed the Palestinians away. The villagers complained to the Israeli Occupation Civil Administration in a desperate bid to protect the threatened lands.
Picture 1: the announcement published by Nadia Matar