Blocking an Unpaved Road in Yatta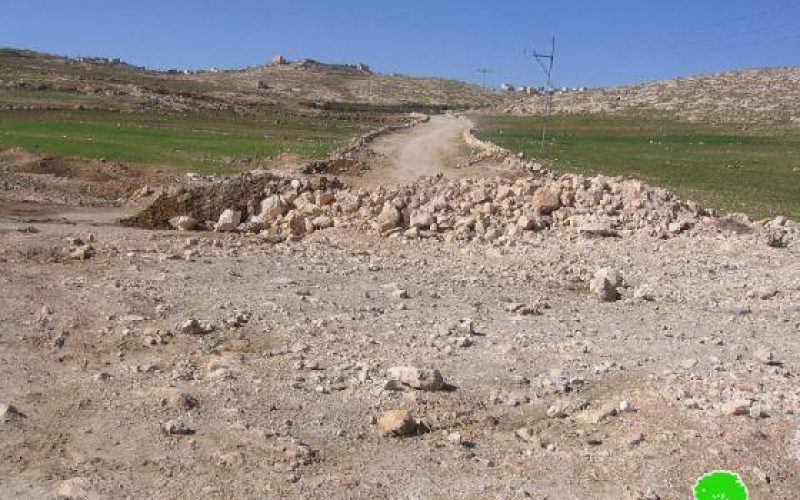 Violation: blocking an unpaved agricultural road.
Date: January 21, 2013.
Location: At Tawani in Yatta, Hebron.
Perpetrators: the Israeli Occupation Army.
Victims: villagers of Yatta.
Details:
On January 21, 2013, Israaeli dozers blocked an unpaved road connecting the villages of east Yatta (At Twani and Msafer) with Yatta town. Eyewitnesses said that an Israeli dozer plowed part of the road and destroyed a number of retaining walls before blocking the road.
Picture 1-2: blocked road
The locals said that they have not received any military orders in regard to the road. The targeted raod is located near the entrance of At Tawani, edging bypass '317'.