A stop-work Order in Halhul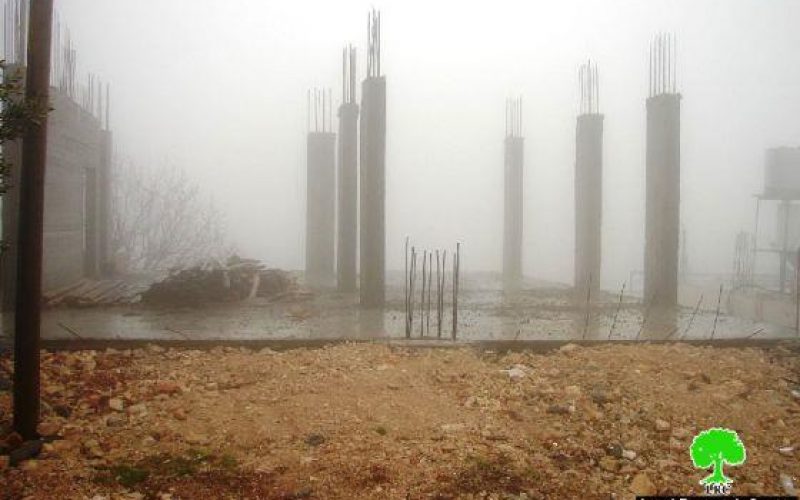 Violation: a stop-work order for a residence.
Date: January 24, 2012.
Location: Halhul, Hebron.
Perpetrators: the Israeli Occupation Civil Administration.
Victim: Mahmoud abu Rmeishat.
Details:
On January 24, 2013, the Israeli Occupation Civil Administration served Mahmoud abu Rmeishat a stop-work order for his residence located in Halhul. The owner said that he received an order entitled 'stop-work' on January 1, 2001 for the first floor which was built in 1993. He said that he halted construction till last year when he started to build the second floor.
However, on January 24, he received an order demanding 'immediate stoppage of construction' claiming that he has embarked on unlicensed construction; the order also set February 20, 2013 as a date for a hearing session to be held in Beit El Military Court in regard to the structure.
The targeted residence is two stories, the first is an under construction basement and the second is still nothing but walls. Each story is 100 m2 in area.
Picture 1-2: threatened residence