Israeli Settlers stealing soil from Palestinian fields in Wadi Qana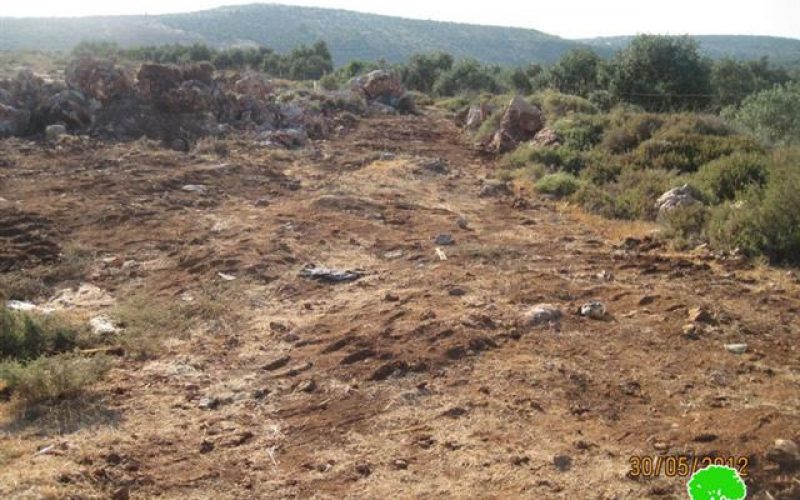 • Violation: stealing soil from Palestinian fields.
• Location: Wadi Qana – Salfit.
• Perpetrators: Kir Yakir colonists.
• Victims: lands of Wadi Qana.
• Date: May 30, 2012.
Details:

Ssince the Israeli Occupation of Wadi Qana, the Israelis have been draining Wadi Qana's natural resources. Day-to-day attacks on Palestinian fields have been recorded, these included ravaging trees, destroying crops, and confiscating lands. On May 30, 2012, a group of Israeli colonists of Kir Yakir, a colony in the heart of Wadi Qana, leveled 12 dunums of Palestinian lands before loading huge amounts of the area's fertile soil and move them to the colony.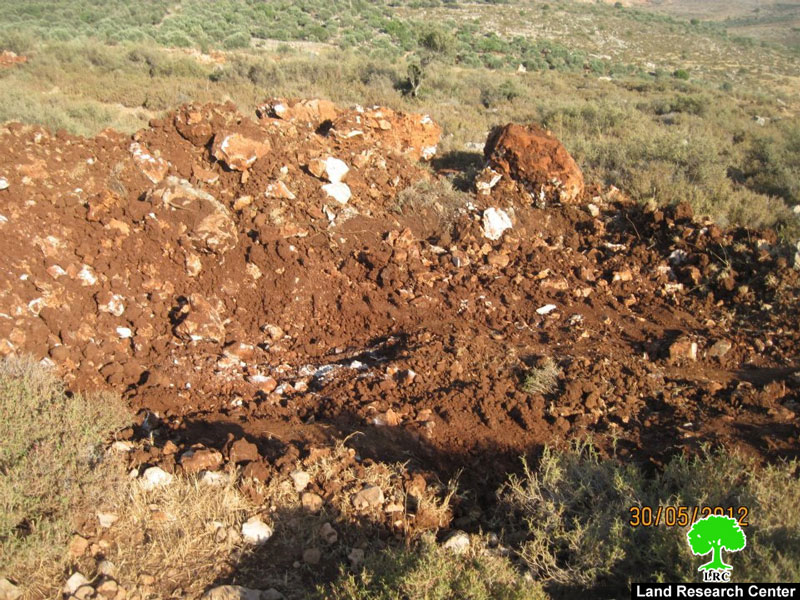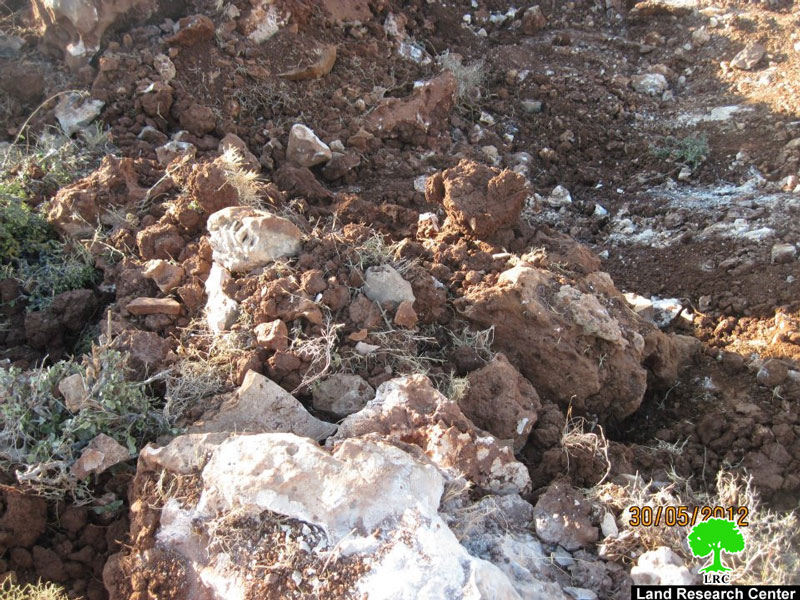 Picture 1-5 traces of the attack
Mr. Nazmi Salman, Deir Istiya Governer, said: 'by the time the Israeli Environmental Protection Agency is trying to impose strict rules with the sole purpose of hindering Palestinian development in the area and preventing them from using it in anyway, the Israeli Government is giving the colonists the freedom to ravage Palestinian lands and even stealing Palestinian crops and damaging their properties; now they are even stealing soil which has become the most recent victim'.
It must be noted that the Israeli EPA have launched a large campaign on Palestinian herders and farmers to prevent them from planting, rehabilitating, and plowing lands justifying that by claiming that the area is a natural reserve and should not be manipulated. In addition, the Israeli Police prevent the Palestinians from poisoning wild boars that damage and eat plants. The area of planted fields has been reduced to 5500 dunums only due to the spread of colonies and bypasses.
Picture 6: Wadi Qana Picture 7: signs for Yakir
Prepared by
The Land Research Center
LRC