Emmanuel Colonists Pump Sewage towards Palestinian Lands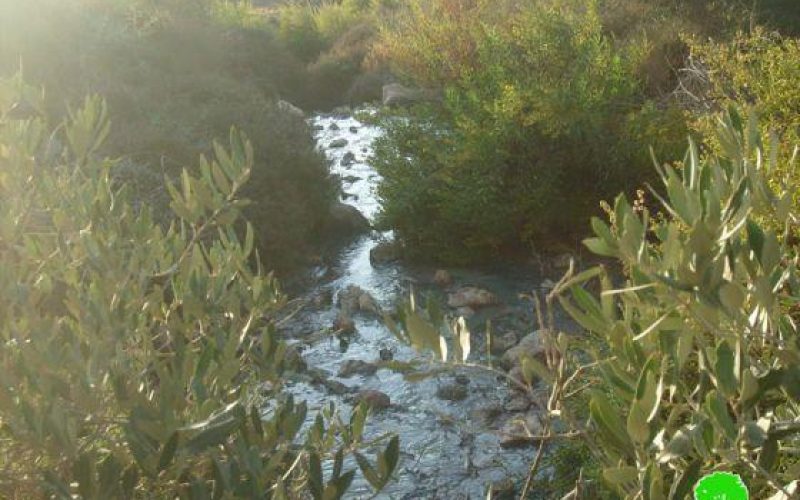 Violation: pumping sewage towards Palestinian fields.
Location: Al Alamen and Al Karnen area, eastern Jinsafut.
Date: June 3, 2012.
Victims: people of Jinsafut.
Perpetrators: colonists of Emmanuel.
Preface:
Jinsafut is one of the Palestinian villages suffering from the Israeli day-to-day aggressions. It has been set as a target for the Israeli colonization movement due to its fertile lands and availability of water. A large portion of its lands were confiscated for the expansion of the colonies of Karnei Shamron and Emmanuel. The colonial expansion destroyed the infrastructure in the village and hindered its development. The shortage of water due to the Israeli control of water sources also adds to the suffering of the villagers.
Nevertheless, the worst of all have been pumping sewage water towards the villagers lands; in the most recent attack, 40 dunums were damaged in addition to the spread of rats (rattus in general) and insects.
Thabet Bashir, the Head of the Village Council, stated: 'Al Karnen is being targeted for a long time; it suffered a great deal of attacks including land theft and ravaging of trees; but the worst is pumping sewage towards the village lands. We filed numerous complaints and pleaded to the Israeli side to stop the flow of sewage. It did stop many times but every time it stops it is restarted days later.
The sewage had drastic effects on the lands as well as 70 olive trees in the area, rendering them unproductive. In addition, to the spread of insects, rats, and wild boars which damage agricultural lands.'
Jinsafut is located 12 km to the east of Qalqiliya; the Israelis have been targeting the infrastructure, residential structures, and industrial plants in the village despite all the requests and pleas to expand the village organizational plan which is unable to cope with the natural growth of the village.
Thabet said: 'the village organizational plan is 502 dunums which is not enough to cope with the natural growth of the 2500 people living in the village; this forced many villagers to expand outside the boundaries of the village leaving their structures susceptible to demolitions'. As a result, 35 structures are threatened of demolitions which added even more to the suffering of the people.