Demolishing a shack in Al Ramadeen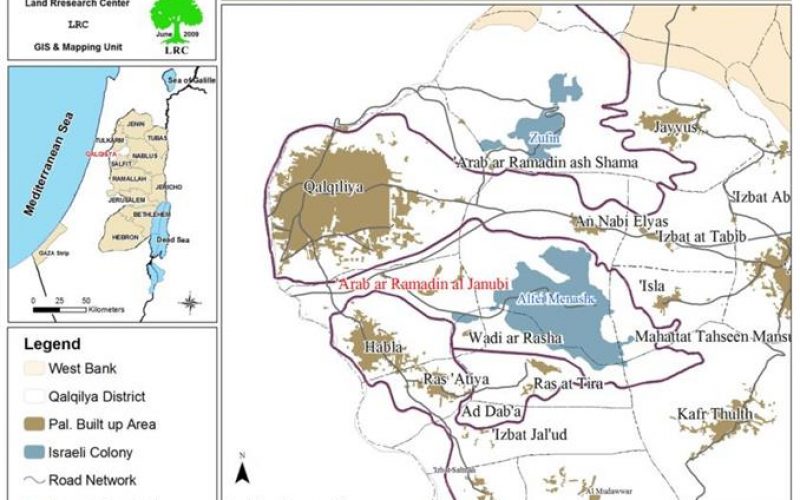 Violation: demolishing a shack in al Ramadeen.
Date: June 2, 2012.
Victim: Fahmi al Sh'our.
Details:
On June 2, 2012, an Israeli force broke into al Ramadeen and demolished a shack. They claimed that the shack is illegally built in area classified 'C' according to Oslo Accords. It must be noted that residents of Al Ramadeen managed to acquire, after several hearing sessions, guarantees that their allowed to remain in their lands after proving their ownership of the lands.
It must be noted that the residents of Al Ramadeen are deprived from the basic services; they lack access to water and power as well as the lack of infrastructure and development plans. Residents of Al Ramadeen originate from Beer Shiva area where they were deported by the Israeli Army in 1950.
They were promised that they will return and that their expulsion is temporary. They took refuge in certain areas around Hebron; part of the tribe headed further north seeking water and rangelands. The construction of the segregation wall in 2002 resulted in the complete isolation of the communities of Al Ramadeen, Abu Farda (150 people), Ad Dab'a (279), Wad al Rasha (180), Ras Tira (410) in one poket (ghetto). 2 gates control people flow in and out of the ghetto.
Military checkpoint 109, connecting al Ramadeen with bypass '55' (3 km), and gate 1351, connecting the village with Ras Atiyya, 6 km away. Residents of these communities have special permits to allow them to pass through the gate which is open from 6:00 am till 6:00 pm every day.
In 2009, modification on the wall route meant that Ras Tira, Ad Dab'a, and Wad al Rasha were left out but Al Ramadeen and Abu Farda remained isolated. It must be noted that during the last four years, 19 structures in Al Ramadeen have been notified of demolition despite the fact that the owners have licenses applications submitted.