Spraying a vineyard with toxics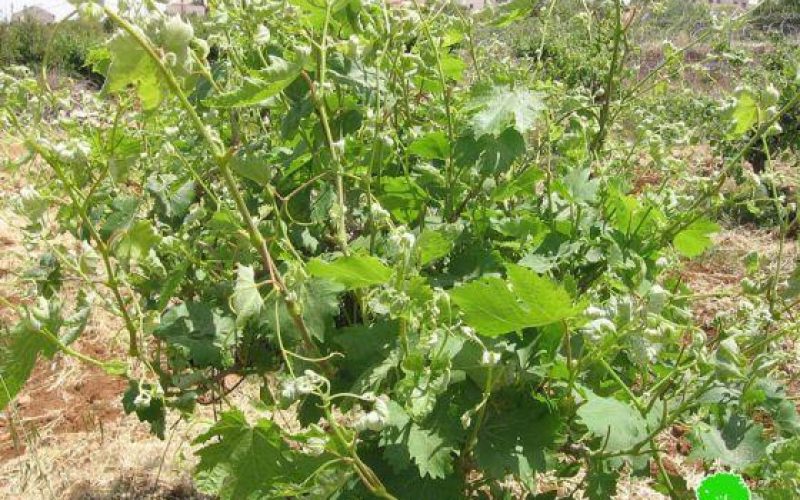 Violation: spraying grape trees with toxics.
Date: May 5, 2012.
Location: Beit Ummar – Hebron.
Perpetrators: colonists of Karmi Zur.
Victim: Ali Awad.
Details:
Ali Awad, owner of the ravaged field, said: 'I got to my plot at around 7:00 in the morning on May 5, 2012 and I saw that some trees are dying due to toxics; I called my brother to bring the camera and come and take pictures when suddenly, a person called Elyaho came with another woman. I told the colonists what happened and told him that colonists sprayed the trees with toxics to kill them. But the woman replied me in Arabic saying that she thinks that the army did while spraying the area to kill weeds'. He added: 'an Israeli force showed up later and prevented my brother from taking pictures before abusing us and order us to leave unless we want them to shoot us!'
However, Awad shrugged what the woman said and said that there are no weeds around; there is a colonial road edging the plot. The plot is around 500 m2 in area, located in al Kitla, northern Beit Ummar. The toxics killed 28 trees; each is at least 30 years of age.
He said that the colonists destroyed the plot which is the only source of income for him and his 6-member family. He said that there will more aggressions while keeping in mind torching a plot while planted with wheat a year earlier.