Setting 75 dunums Ablaze in Ksfr Malek village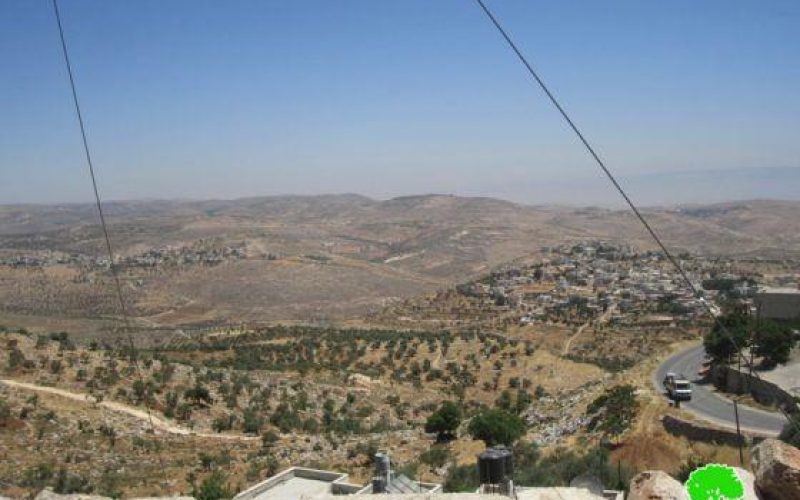 Violation: setting 75 dunums alight.
Date: May 30, 2012.
Perpetrators: colonists of Kohab Hashihar.
Victims: villagers of Kafr Malek.
Location: Khallit 'al Abhara', east Kafr Malek.
Details:
Kafr Malek is a Palestinian village that suffered much of the Israeli Occupation measures. It lost huge areas to the colony of Kohab Hashihar which was built over its lands. On May 30, 2012, colonists started a fire in the area known as 'Khirbit al Abhara'. The flames consumed around 75 dunums of rangelands. The Israeli fire department interfered only when the raging flames got close to the colony perimeter to avoid any damage.
Picture 1: burned lands
Baker at Tarshan of Kafr Malek Village Council said: 'the targeted lands were grains fields till the year 2000 when they became inaccessible on claims that the area is closed military zone. This has turned the lands into barren lands, fairly good enough to be used as rangelands. While it is inaccessible to the Palestinians, colonists roam the lands freely to serve the Israeli colonization plans. In addition, the Israeli Army has conducted a huge skirmish in the area. It is inevitable that the Israelis will capture the rest of the lands there'.
Closure of the eastern entrance of Kafr Malek:
At the same time, the Israeli blockade of the village eastern entrance, which connects it with the main road '458' continue unabated. The road has been blocked with earth mounds and rocks since 2001. It must be noted that the blocked entrance have been connecting the village with farms n the Jordan Valley area since the 1940's. However, since its closure, farmers are forced to drive an extra 19 km to get to their farms.
Kafr Malek:
It is located 17 km to the north east of Ramallah; its borders extend to reach Al Auja river (east), Al Mazra'a al Sharqiyya (west), Al Mughayer (north), and Deir Jrer and At Tayba (south).
The village total area is 54,000 dunums including 2860 dunums of built up area. It is inhabited by around 3600 people in addition to 4000 of Diasporas. Kafr Malek is known for having archeological sites and traces of many civilizations (Armenians, Byzantines, Romans, Muslims, etc).