Fencing over 1000 Dunums of Land and Preventing the Owners from Accessing them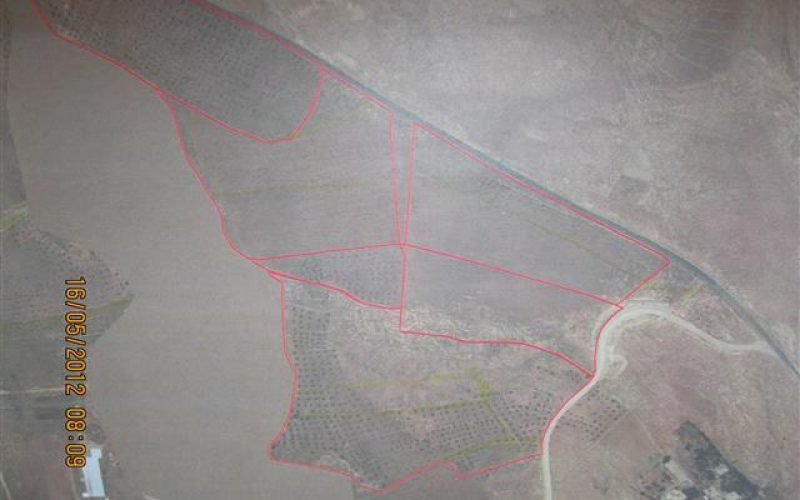 Violation: fencing a 1000-dunum-plot.
Location: Al Borpuj area – Janata.
Date: May 9, 2012.
Perpetrators: colonists of Tequa.
Victims: various Palestinian families.
Details:
On May 9, 2012, Israeli colonists fenced over 1000 dunums of agricultural lands planted with olives and seeds, preventing the owners from accessing the lands and work in them. Movement restrictions have been imposed on Palestinians for years, however, the owners were 'allowed' to plow the lands and farm them.
Janata:
It is located 5 km to the south of Bethlehem; it is edged by the dead sea (east), Bethlehem and Hindaza (north), Khallit al Loza (west), and Tqu' (south). It is inhabited by around 7000 people (PCBS – 2007).