Draining the Family Financially before Forcing them to Demolish their Own Residence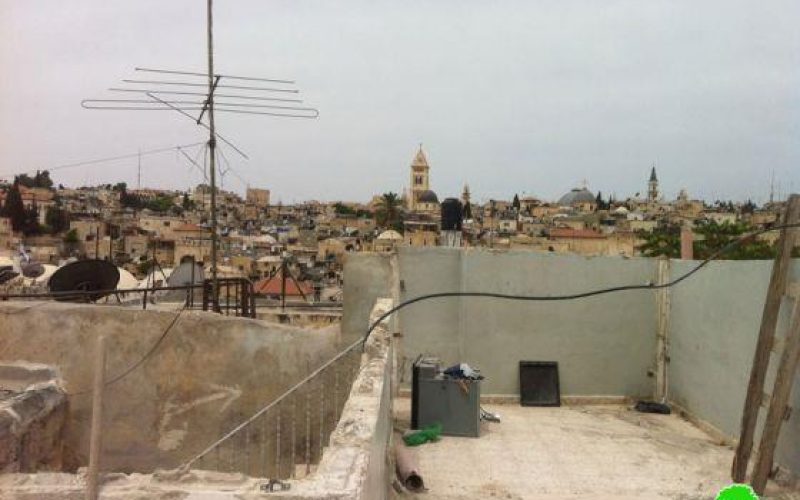 Violation: forcing a Palestinian to demolish his own residence.
Location: Old City – the Occupied City of Jerusalem.
Date: May 19, 2012.
Perpetrators: the Israeli Municipality in the Occupied City.
Victim: Azzam al Afifi.
Details:
O May 19, 2012, the Israeli Municipality in the Occupied City forced Azzam al Afifi to demolish his own residence inside the walls of the Old City on the pretext of no construction permit. The residence is 50 m2 in area and used to shelter an 8-member-family including 6 children.
Azzam said: 'the house was build 16 years ago over the roof of the house which is owned by my family. 8 years later, I received a demolition notification and an 8000-ILS penalty for building without permit. I assigned Husein Ghanayem, an attorney of law, to defend my case in Israeli Courts. Meanwhile, I applied for a construction permit but my application was rejected for no apparent reason; on the contrary, I was penalized another time, this time an amount of 7500 ILS. A hearing session date was set on May 17, 2012.the judge ordered me to demolish the house within 60 days or face huge penalties and even imprisonment. I told the judge that the Municipality rejected my application because I am an Arab while Jews get permits whenever they want; he replied by saying, keep me away from politics. On May 19, I started destroying the house with the help of my brothers in an 8-day-process.'
He was forced to demolish the house himself in an attempt to avoid endless penalties and knowing that demolition is inevitable. He estimated 100,000 ILS in losses.