Demolishing Barns and Chicken farms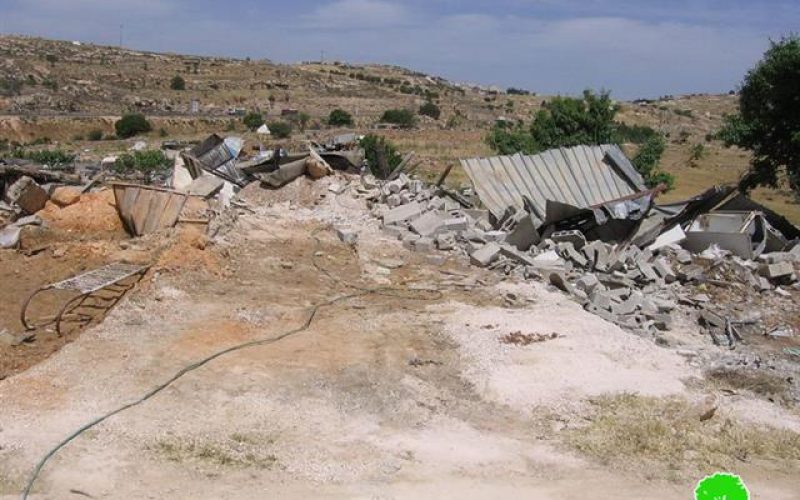 Violation: demolishing shacks.
Location: Khallit al Ward – eastern Hebron.
Date: May 1, 2012.
Perpetrators: the Israeli Occupation Civil Administration.
Victims: sons of Mohammad al Rajabi.
Details:
On May 1, 2012, the Israeli Occupation Civil Administration demolished barns and chicken farms in Khallit al Ward, eastern Hebron.
The structures were the property of Al Rajabi family. Iyad al Rajabi said that an Israeli force accompanied by officers of the Israeli Occupation Civil Administration besieged the area before two jackhammers and a dozer embarked on demolition.
He said that the shacks are owned by the brothers Imad, Sharif, Mahmoud, and Iyad al Rajabi and they are considered as the source of income for their families, amassing around 50 people. He said that they received stop-work orders in 2008 which was followed by a demolition order later. He pointed that they assigned an attorney of law to defend their case and issue construction permits. He said that he told the officer who was in charge of the demolition that there is an ongoing case in Court and that the judges have not yet make their mind. The officer replied by saying that the Court sent its reply to the lawyer via fax at midnight.
Table 1: demolished structures:
No.

Victim

Area (m2)

year

Structure

Usage

remarks

1

Iyad al Rajabi

100

2001

Shack

Chicken farm

No notification

200

2008

Shack

Chicken farm

notified

2

Mahmoud and Sharif al Rajabi

400

2005

Shack

Barn

notified

3

Imad al Rajabi

1300

2005

Shack

Barn

notified

4

Sharif al Rajabi

200

2012

milker

Feeding and milking cows

No notification

Total

2200
*source: Filed visits – Israeli Violations of Human Rights Monitoring Unit – LRC
Picture 1-3: demolished chicken farms
Picture 4-7: ruins of barns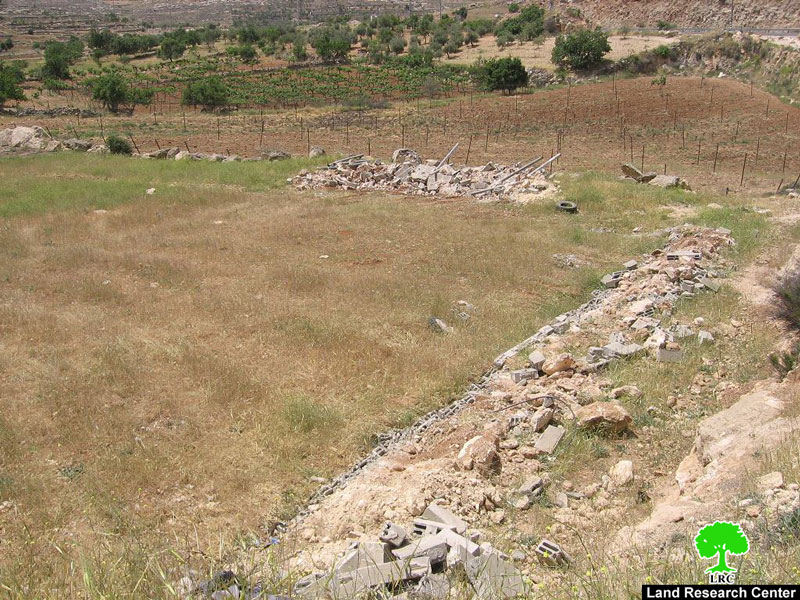 Picture 8: remains of the milker
The barns were built of iron rods topped by metal slabs; Mahmoud's barn had 30 cows while Imad's had 90. The chicken farmers were built of cement blocks topped with metal slabs; their maximum capacity was 3000 chicken. Fortunately, they were empty by the time of the demolition. They placed the animals in some sort of tents which they placed nearby the scene. However, the Israelis handed them an eviction order on the same day.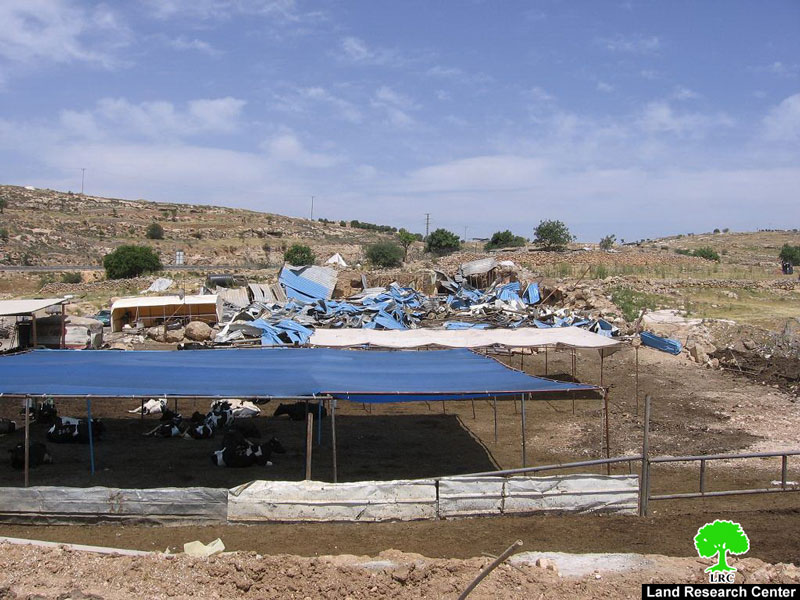 Picture 9
He said that they rented a plot for 30,000 ILS a year to keep the animals in which added to the already huge losses.