Demolishing a Commercial Shop in Hizma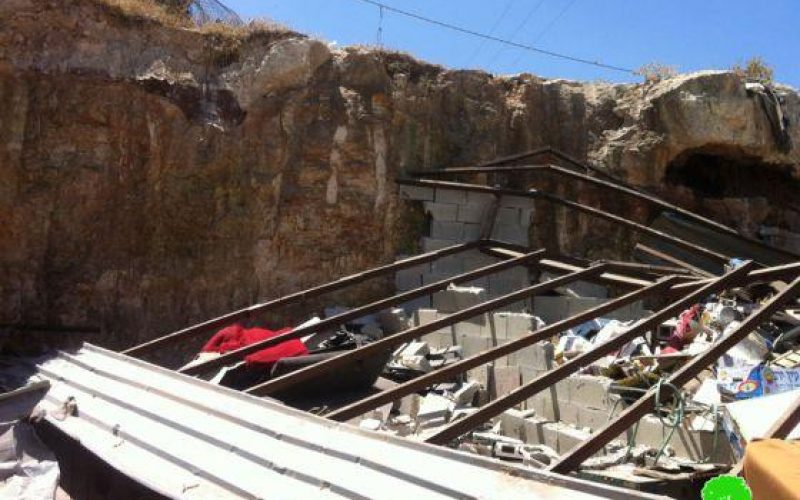 Violation: demolishing a 70-m2 grocery shop.
Location: Hizma – Jerusalem.
Date: May 28, 2012.
Perpetrators: the Israeli Occupation Army.
Victim: Samer Yonis.
Details:
On May 28, 2012, Israeli troops knocked down a 70-m2 grocery and vegetables shop on the pretext of no construction permit. The shop is the property of Samer Yonis (32) who also used it for his own accommodation. Samer said:'I built the shop in 2008 and have been selling grocery since.
At around 1:30 am on May 28, 2012, an Israeli force broke into the area and set a perimeter around the shop, preventing anyone from coming in. A soldier stuck a demolition order on the shop door and took a picture of it before they commenced the demolition.'
I asked them if I can at least clear the contents of the shop before demolition; it had a fridge, 500 eggs boxes, 3 bags of nuts, 15 tanks of olive oil, and some honey. They allowed taking the fridge out before confiscating the rest of the contents. Soon afterwards, two dozers raised the building to the ground.'
He added: 'the demolition lasted till 5:00 am; the soldiers left behind them rubble and around 150,000 ILS in losses.' It must be noted that the shop is the only source of income for Samer's 12-member-family.